Guess who has
purple
peek-a-boo
undertones
! :D
Dun dun dun..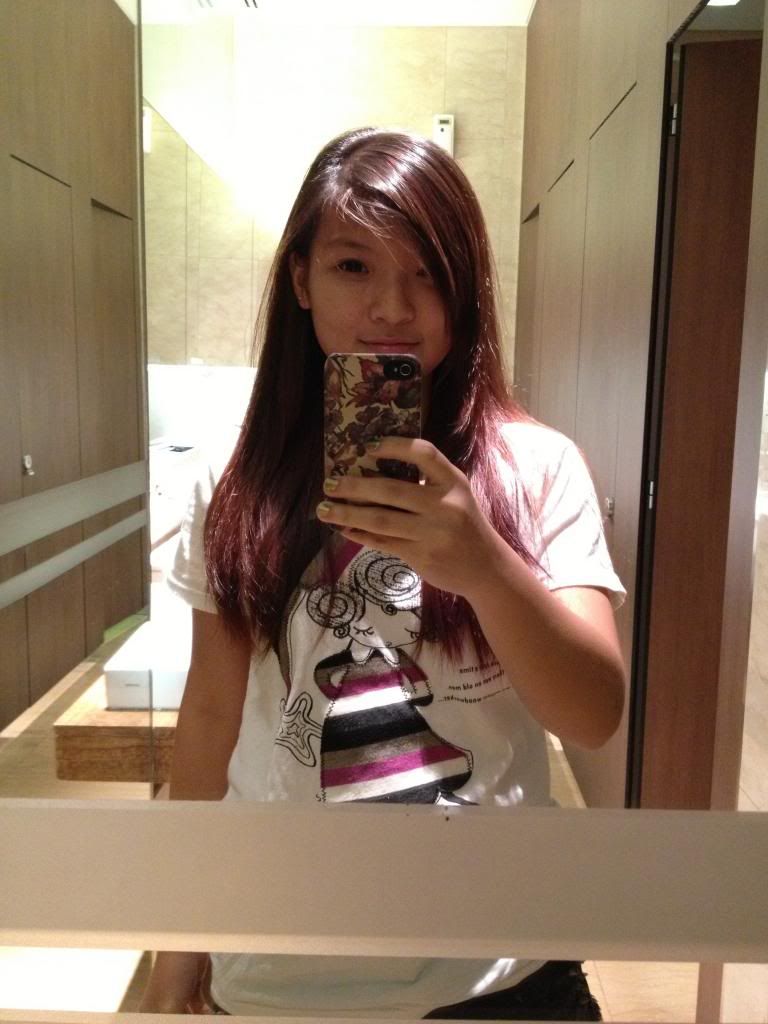 I do!! :D
So Joyce and I went to Toni&Guy Essensuals at OC today to get our hair dyed hehe. Long story short, our stylist, Darren, was new but really patient and awesome!! :D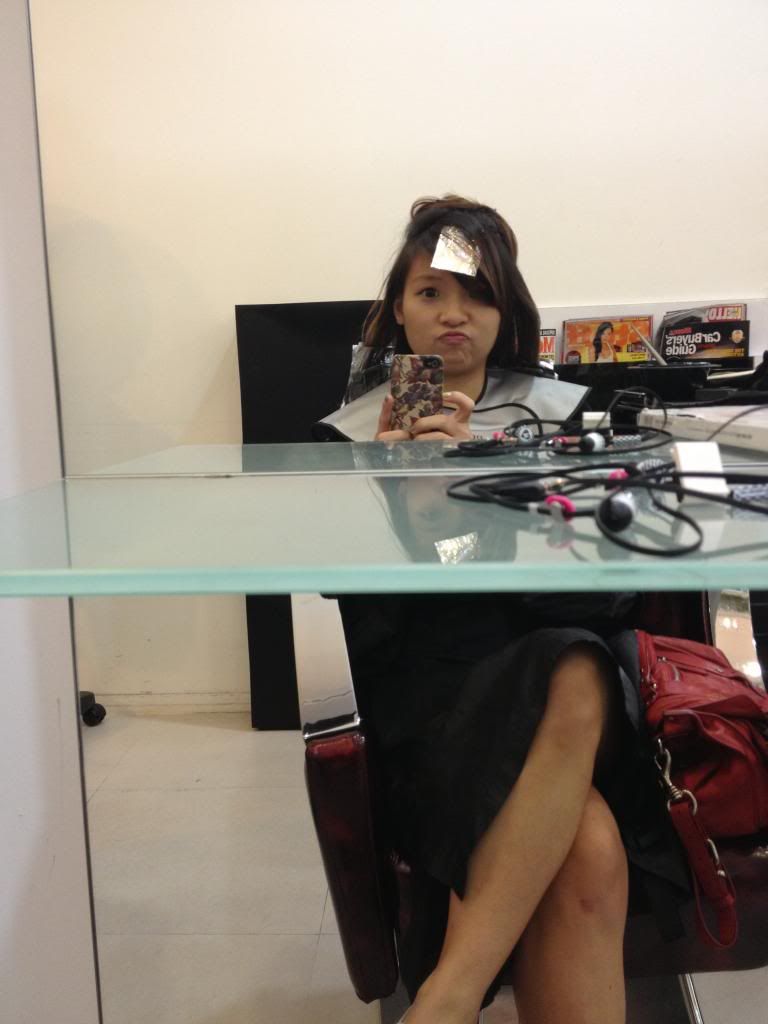 Me looking crazy
Had to bleach the parts I wanted purple first. My hair is kinda like ombre, but not really? He separated my hair into two layers, and didn't touch the upper layer. Then he did ombre purple on the lower half of the second layer of hair. But he did it in alternate sections, so it's kinda like highlights....?
Yes. That is the name of my hairstyle.
I have ombre purple peekaboo highlighted ends. With a strip of purple in my fringe. HAHA.
Well the main idea was just to make the purple as subdued as possible, so I didn't look like a purple-haired alien, but also to make it obvious enough to see. Poor stylist had to bear with my 920937861872531 requests and concerns ahaha.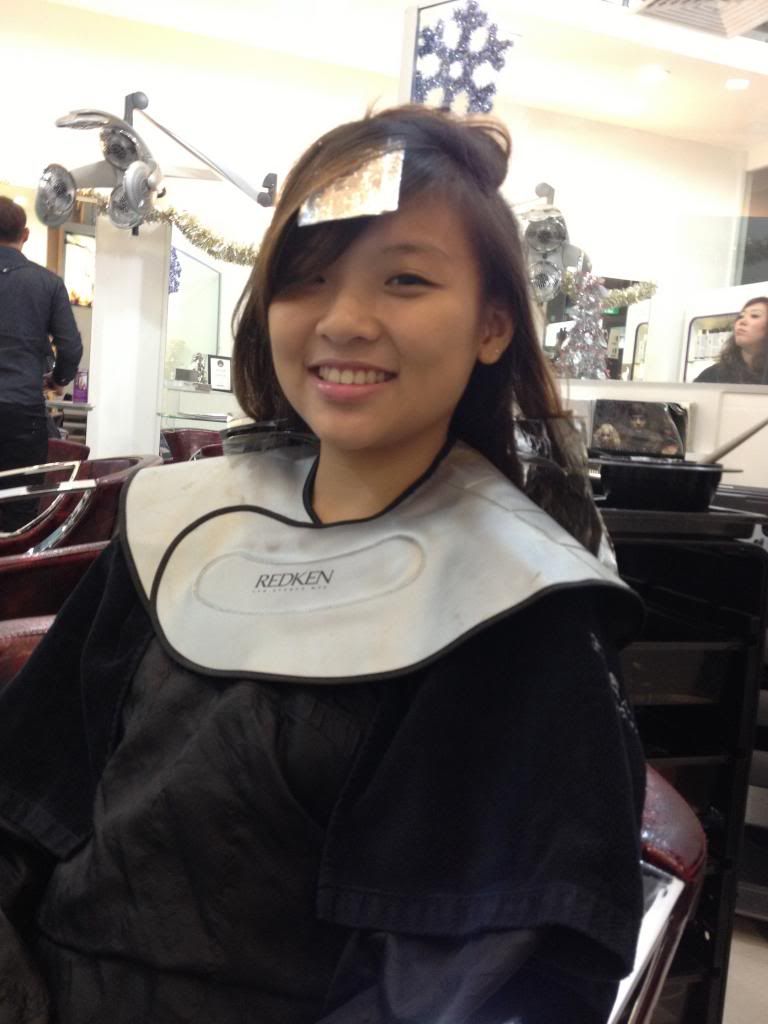 Waiting for the bleach to eat up my hair colour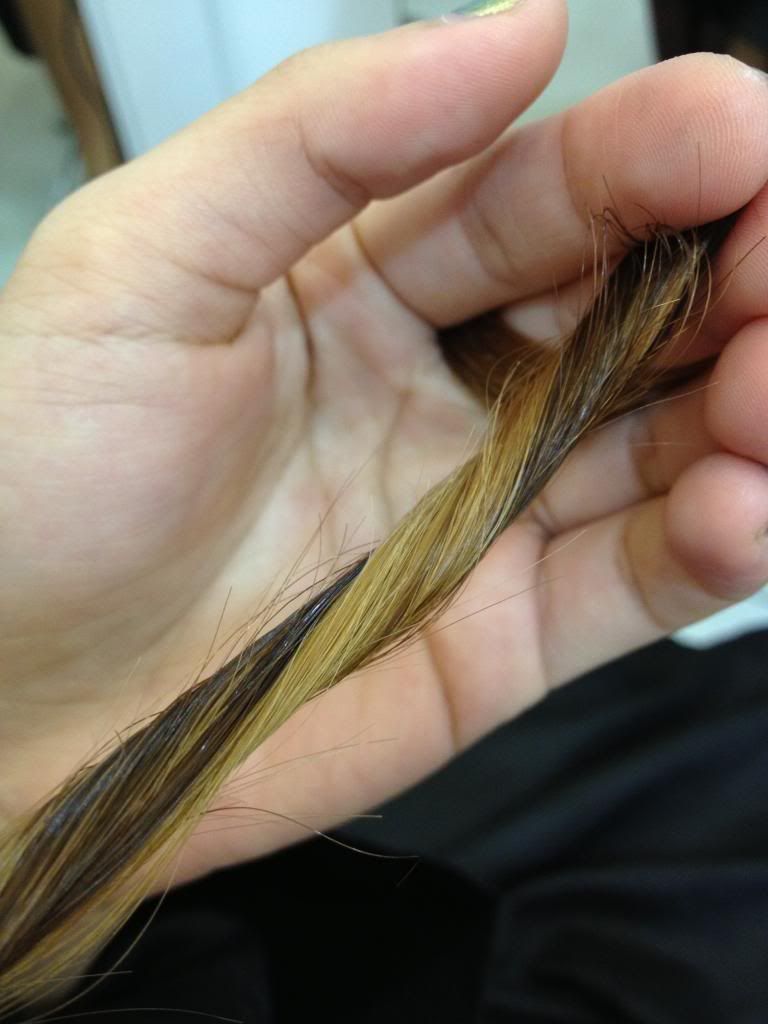 It's my first time bleaching my hairrrr!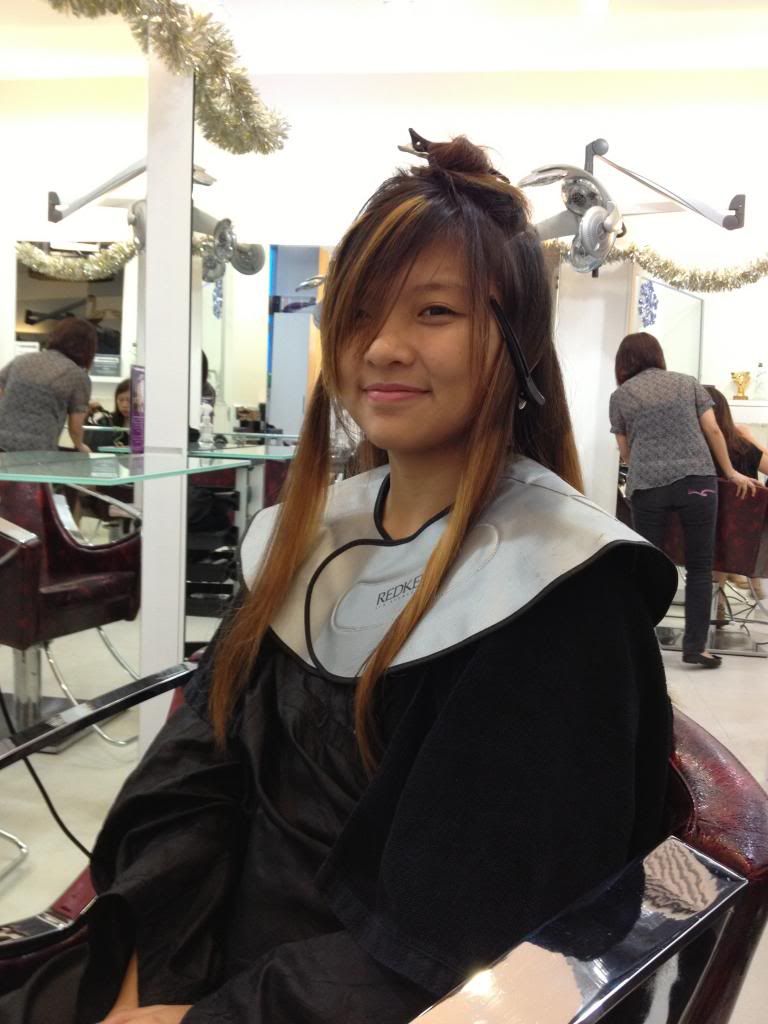 AND TADAH. BLEACHED.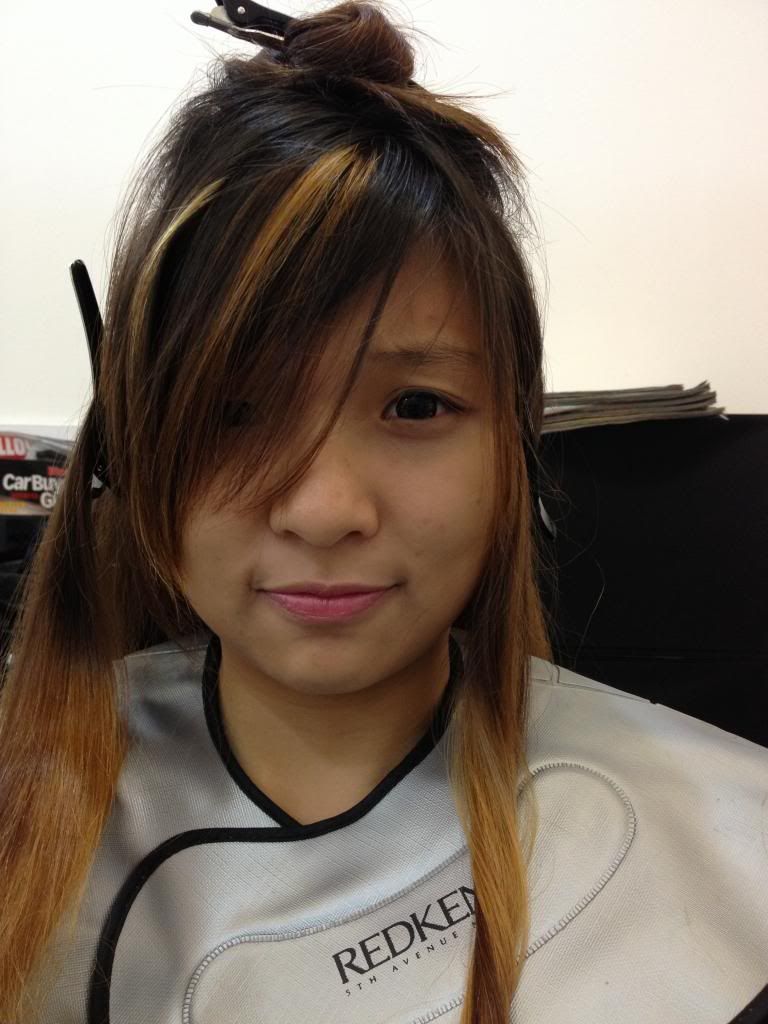 Looks a bit odd...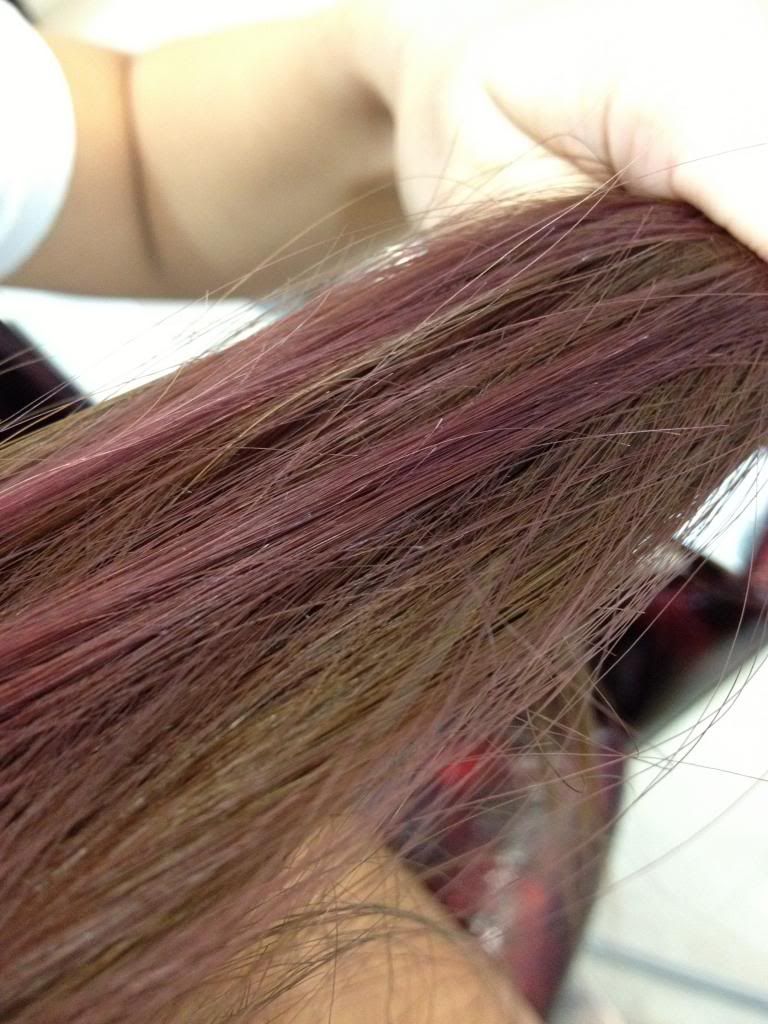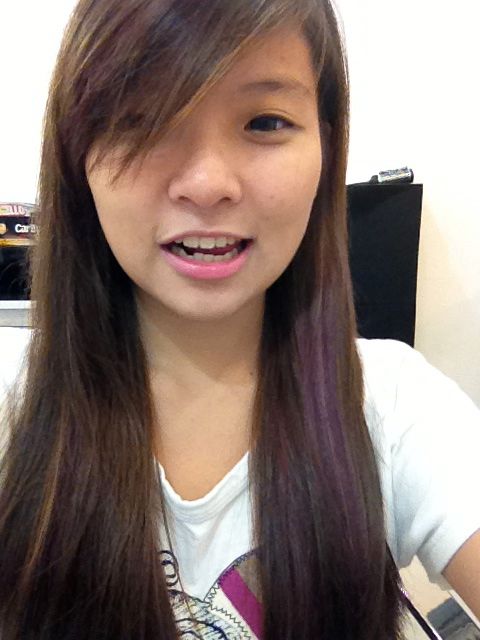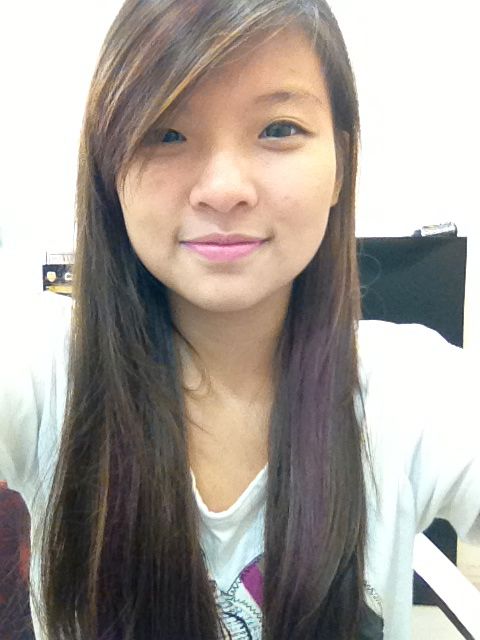 But it turned out ok in the end!! :)))
Joyce picked red highlights! Darren was MEGA patient, and even though they were closing soon (my hair took centuries to finish), he meticulously dyed Joyce's hair and was super careful with the highlighting! :D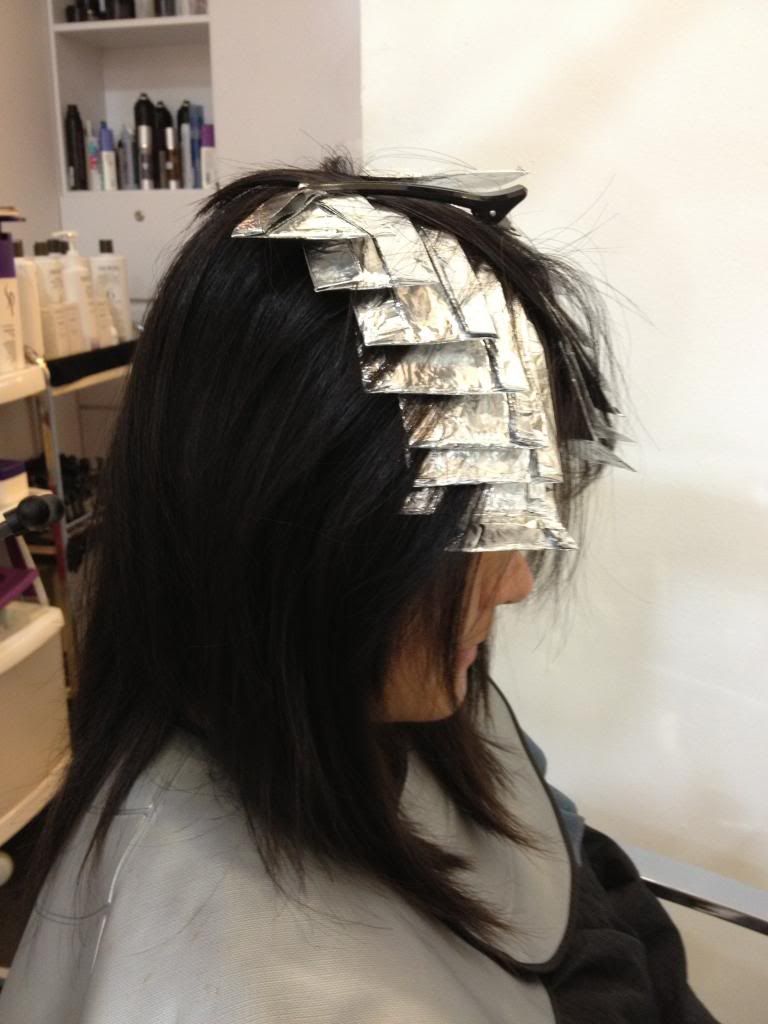 8 highlights per side!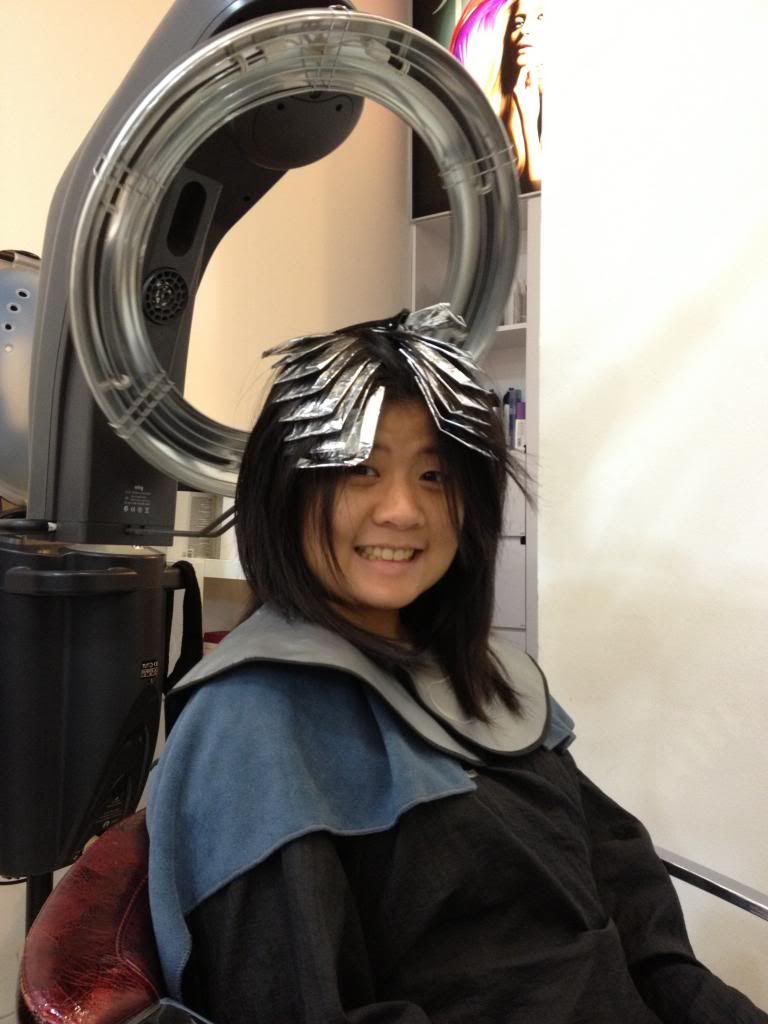 "Looks like some kind of Rag costume..." - Joyce
Hahaha!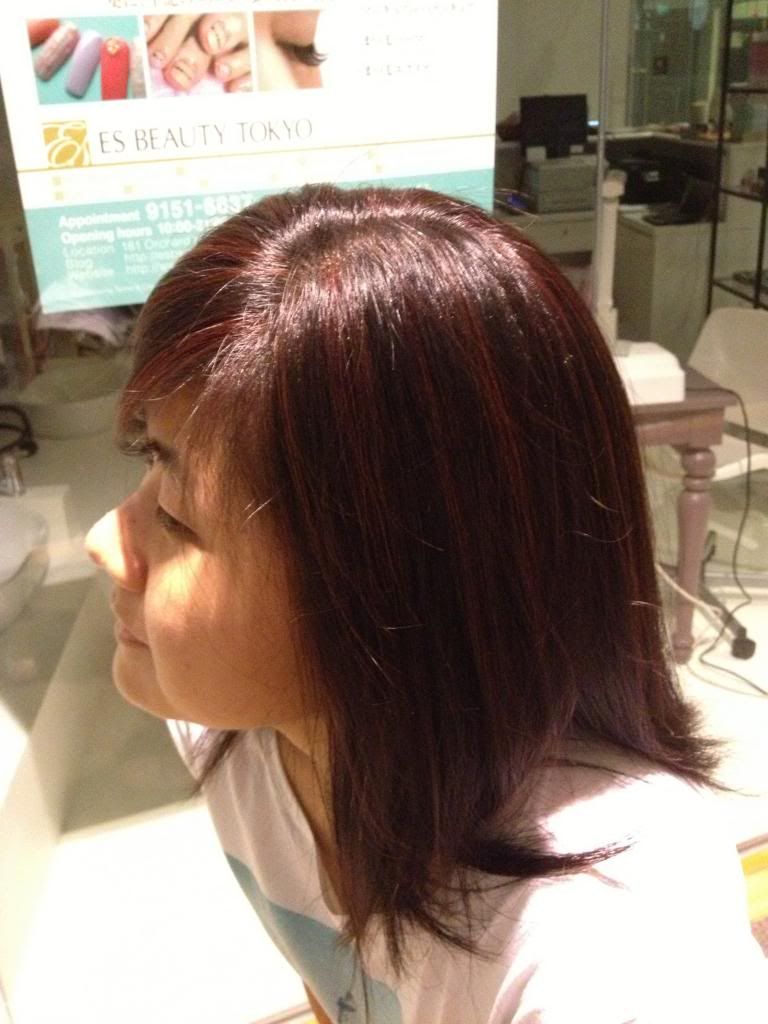 Pretty end-product! :)
The day started quite badly because I didn't get to run (blasted rain, gaah), and I had to miss floorball and alpha trainings to meet this appointment :(
(I was feeling quite bad)
But... I guess it ended really well! :D
Looks like today isn't that bad after allllll hehe.
Side-note; I haven't eaten anything at all today except a mini Kitkat and a Taro Milk Tea. So right now, I am S T A R V I N G .