P

hotoblog.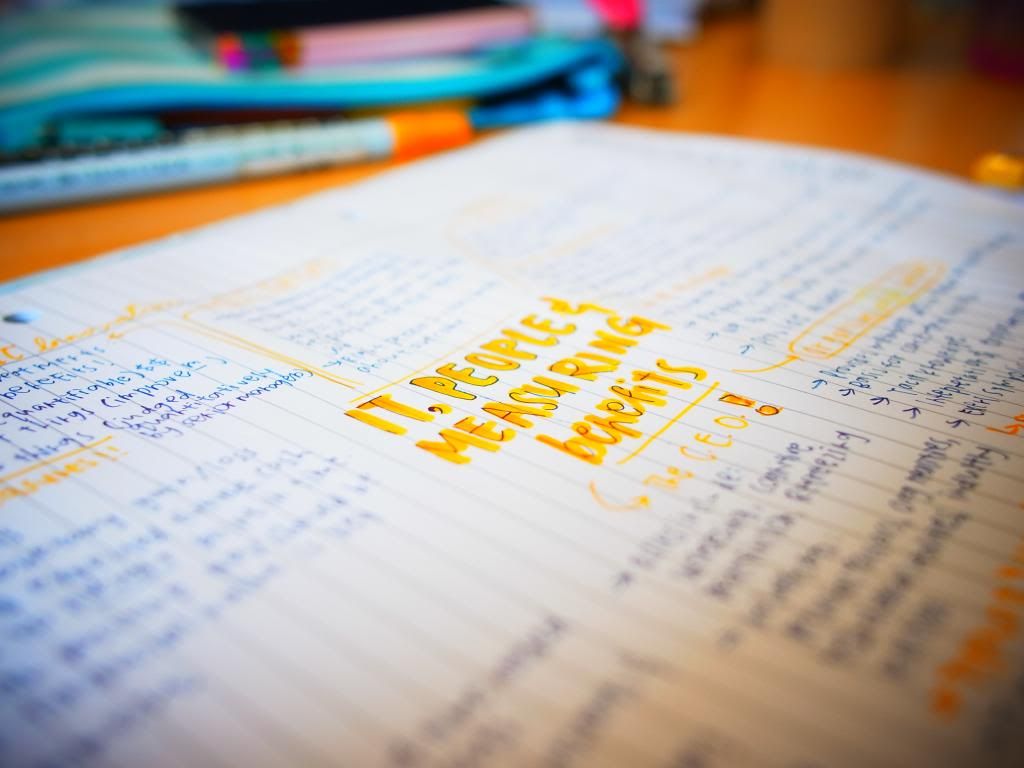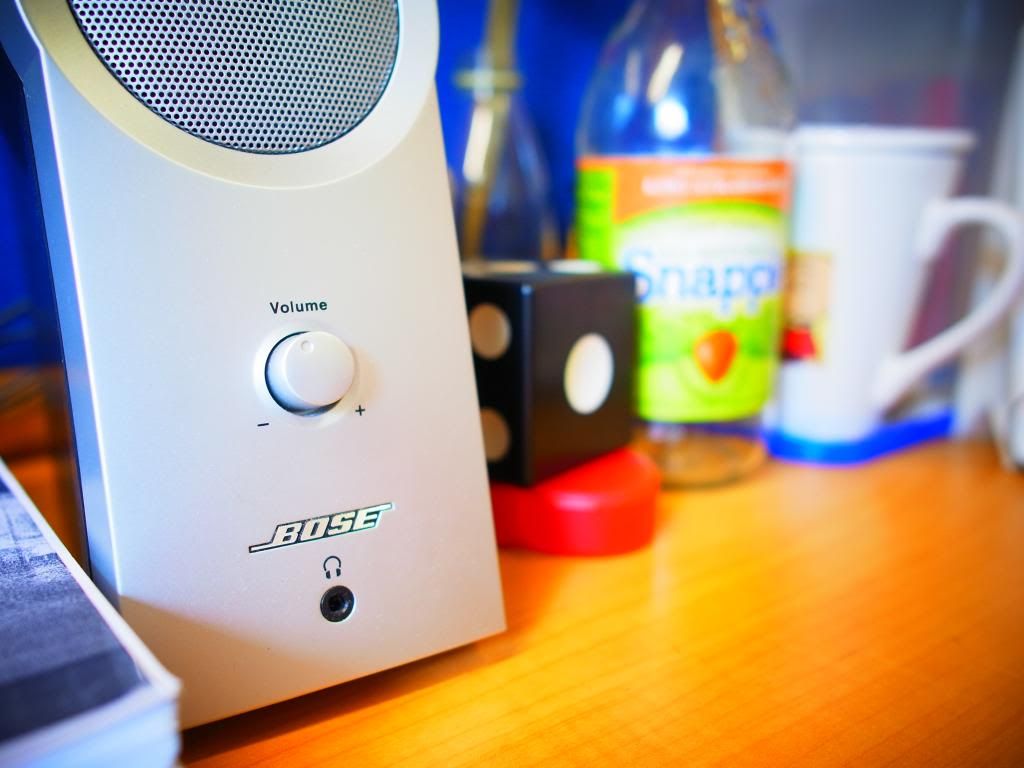 My trusty speakers. Thank you for bringing me through long and lonely nights in hall (haha!)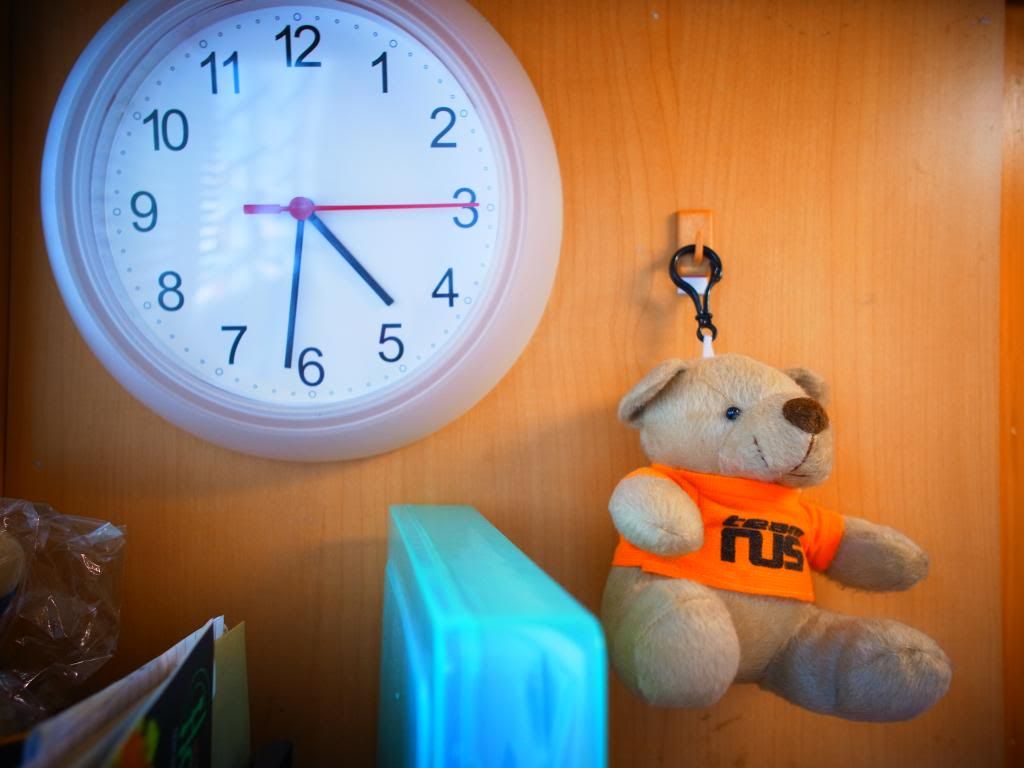 I don't really like late afternoon to evenings now. Makes me feel like the day is over, and exams are one day nearer @_@
Yes, I was psychologically affected by exams.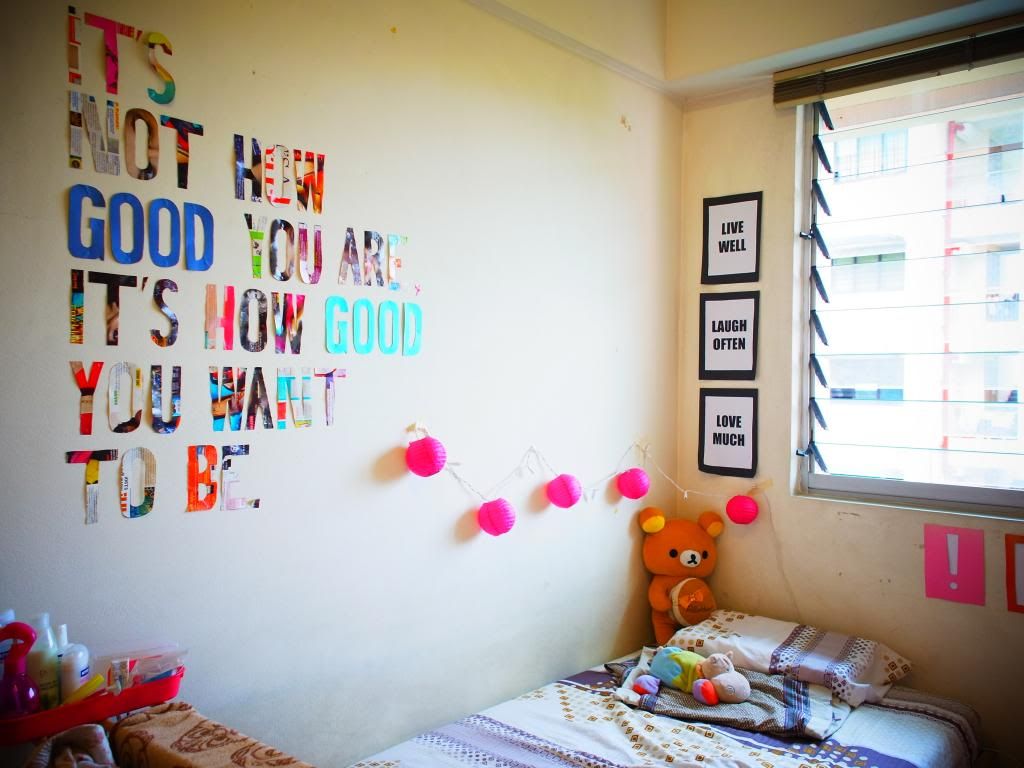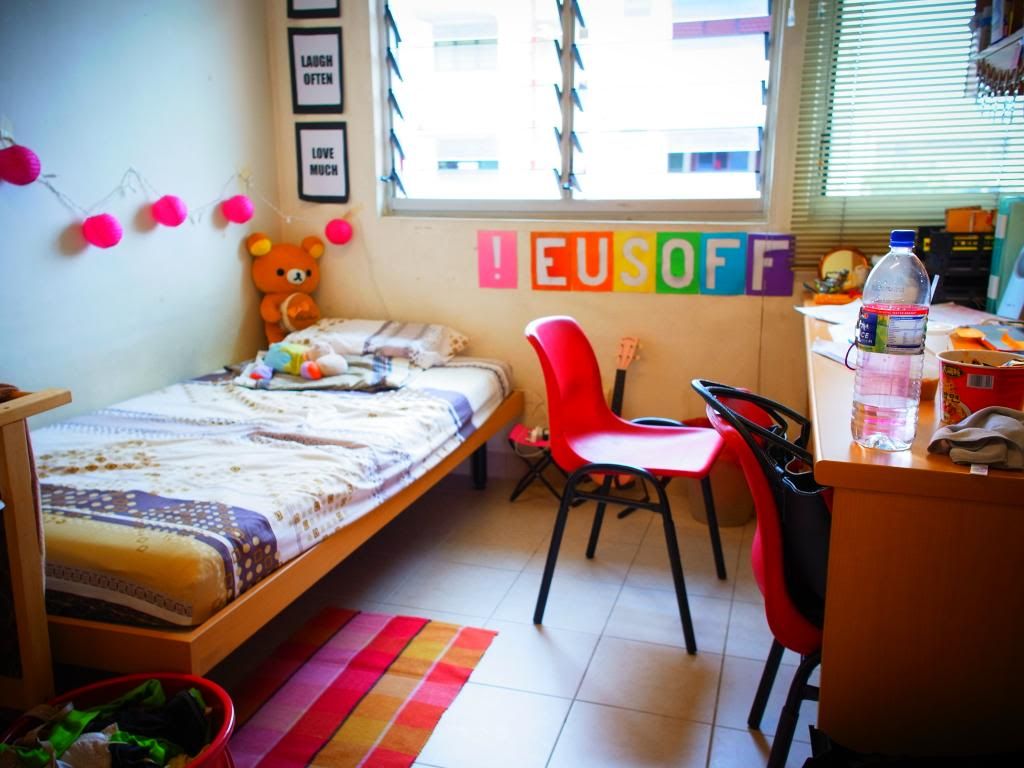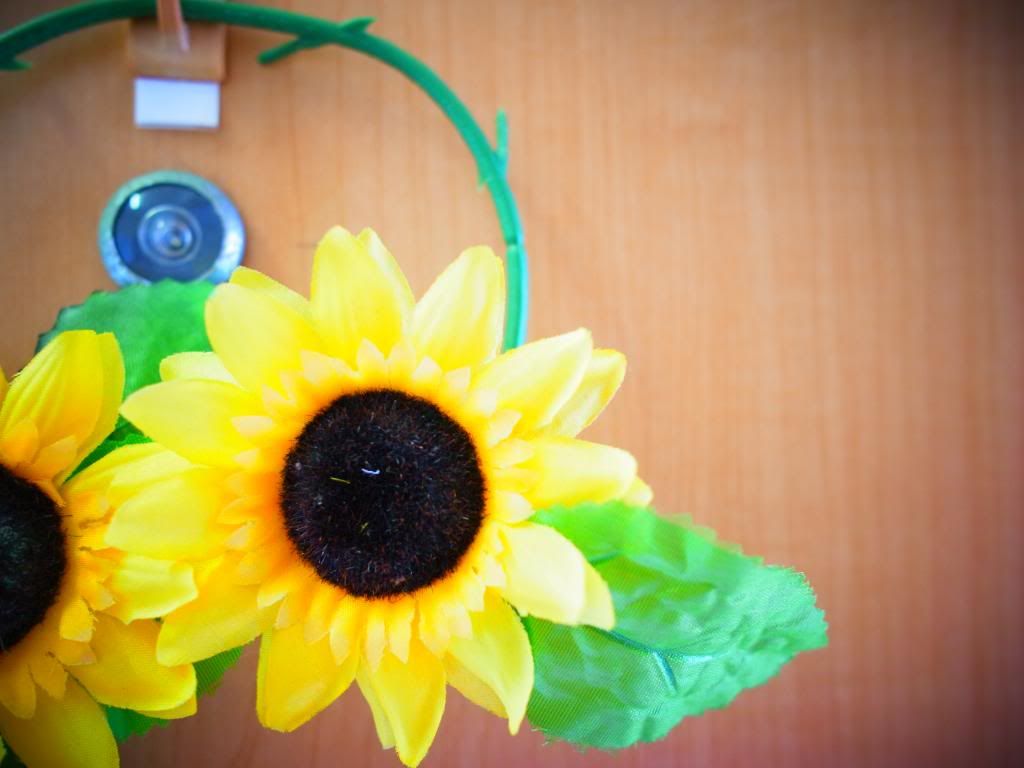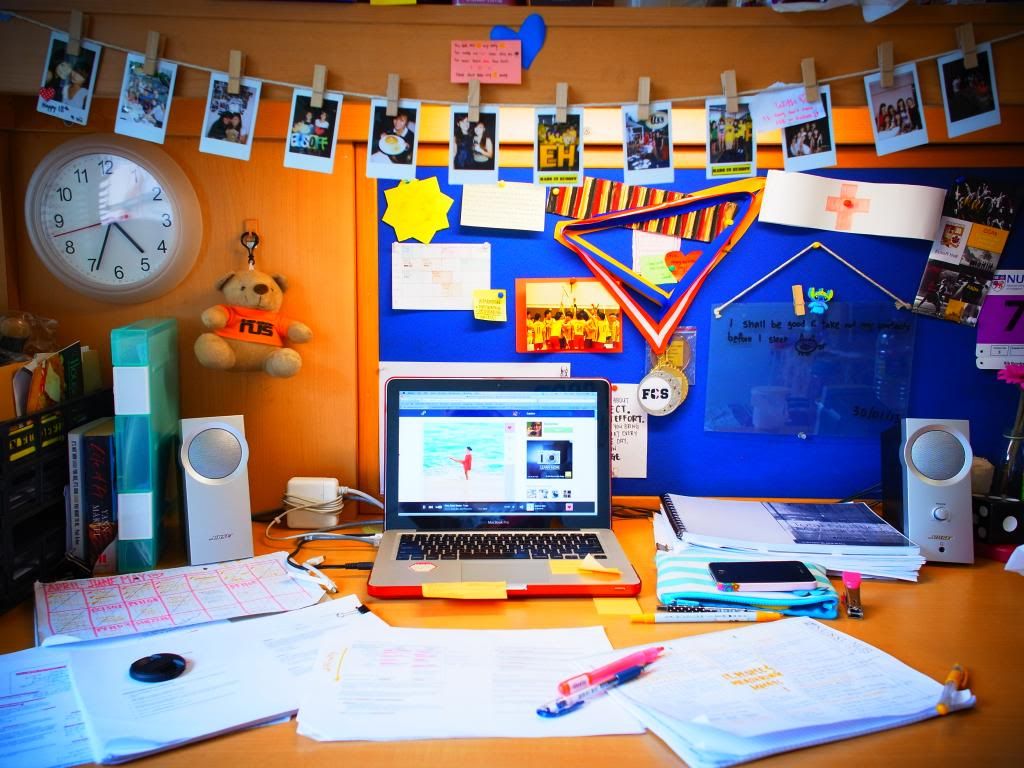 Terribly messy table. But hey, it was reading week! *defensive*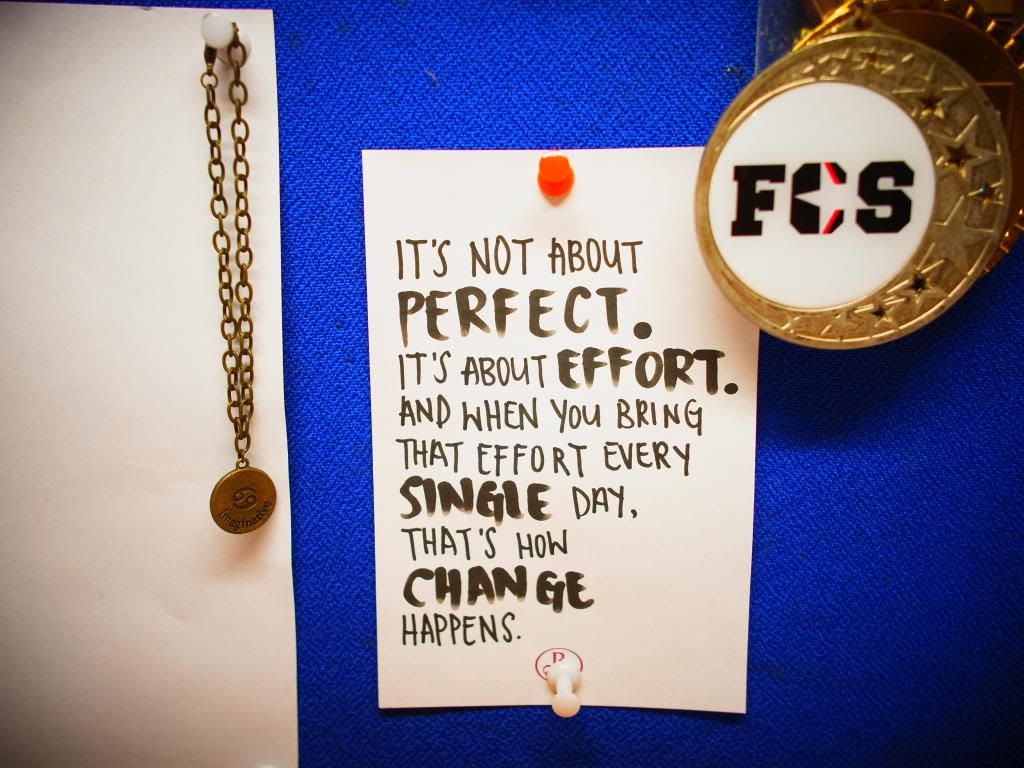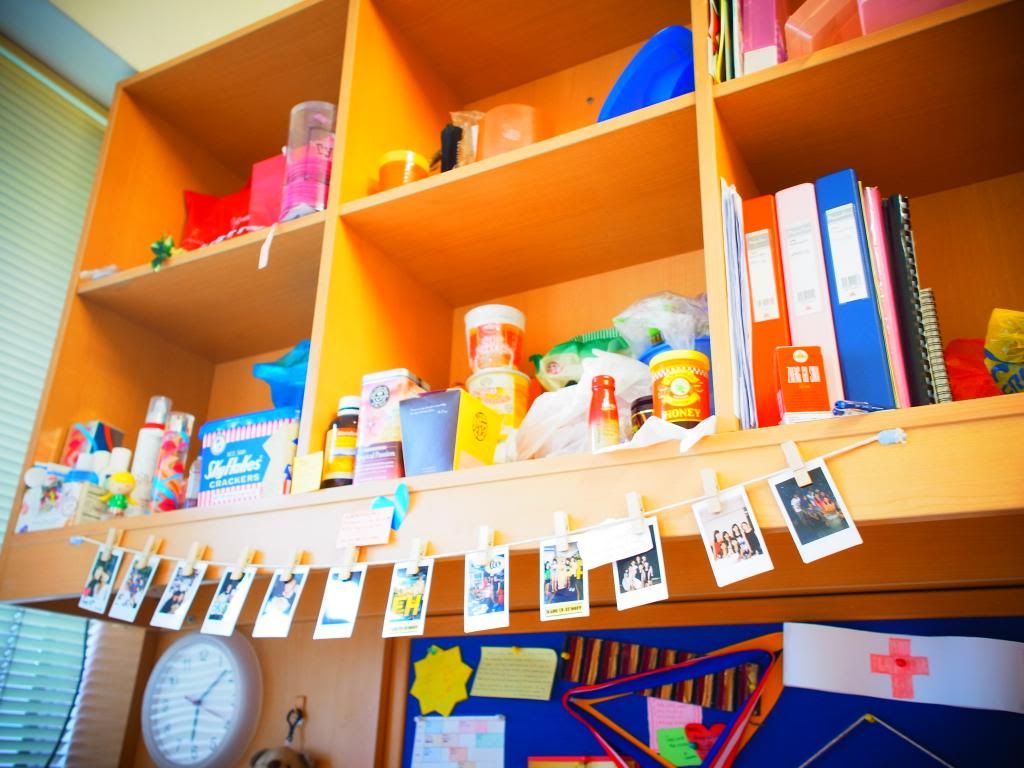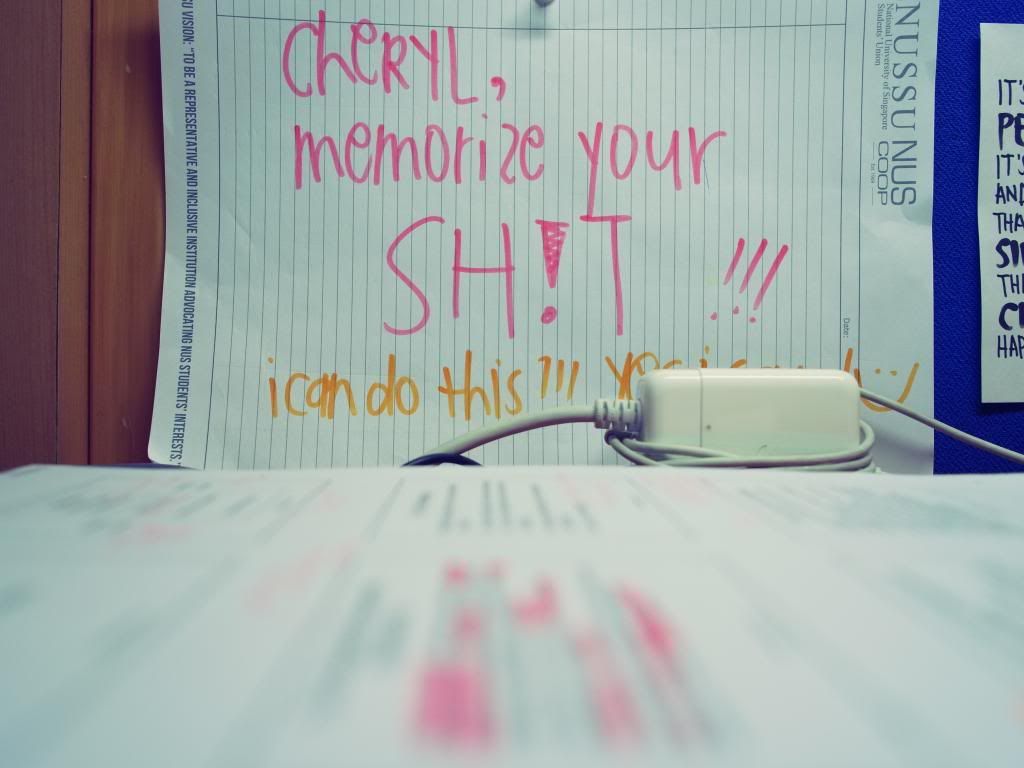 Every. Single. Day.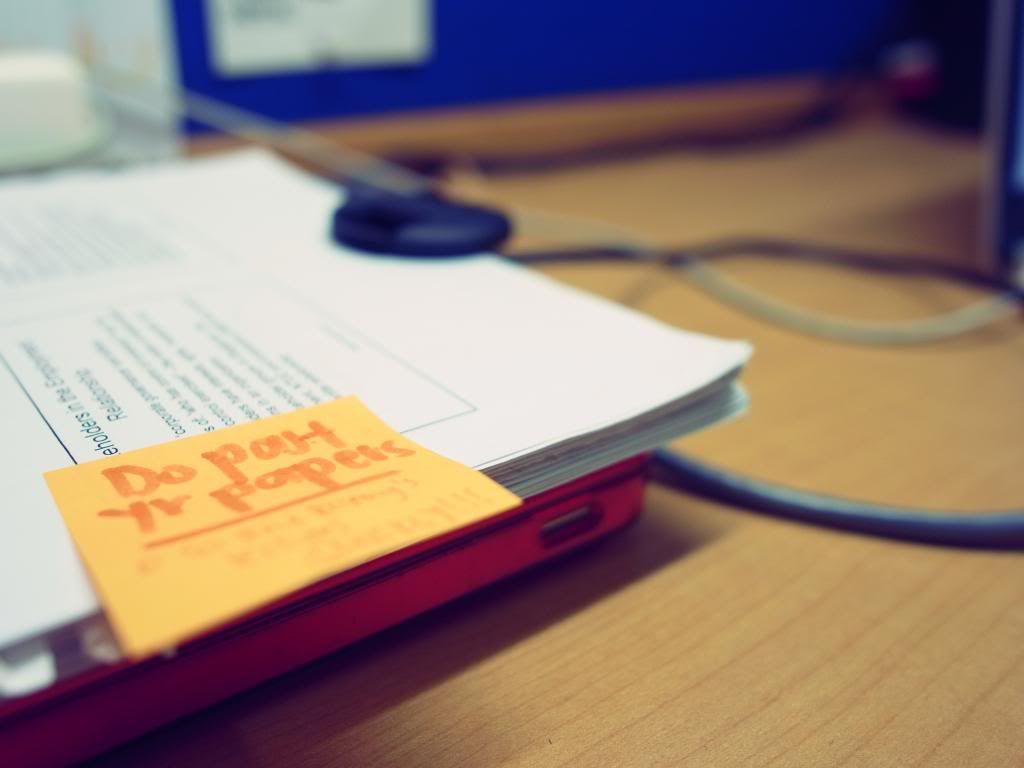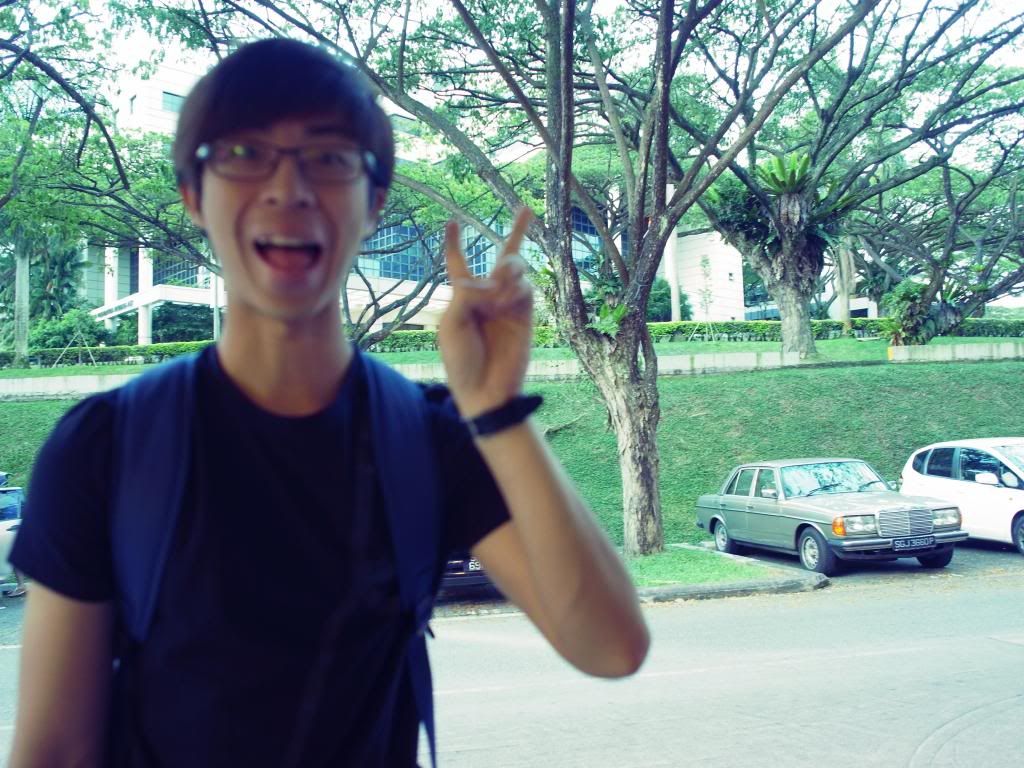 Tried to take the scenery outside Eusoff and this sotong comes along. Hahaha!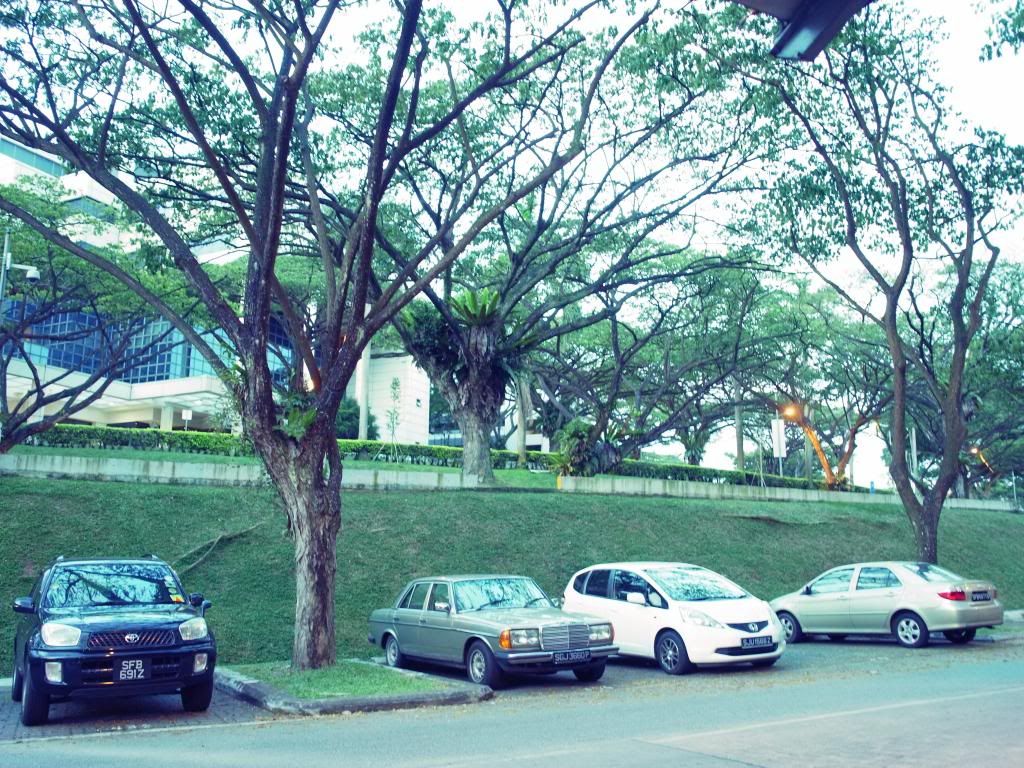 Sushi Tei Dinner with Hannah at Holland V
in the midst of preparing for PF1103, because I was about to die from stress :(
She convinced me that I had to leave hall that Saturday if not I was sure to be a pile of rot by Sunday (paper was on Monday).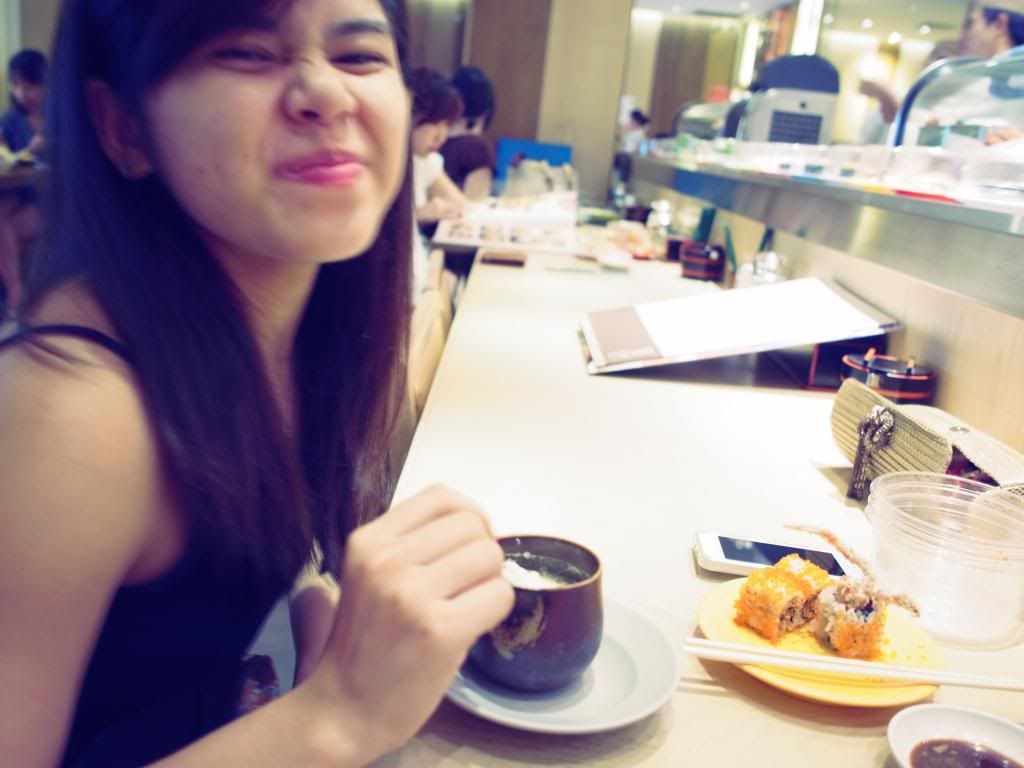 My awesome Hannah Banana <3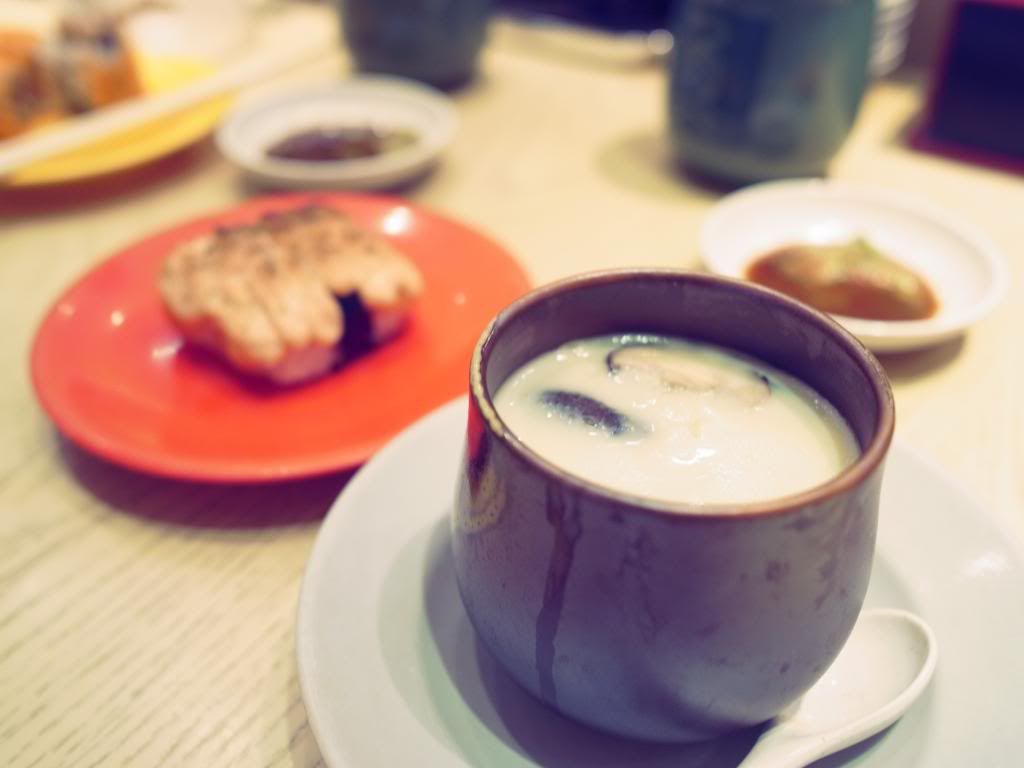 Chawanmushi, my love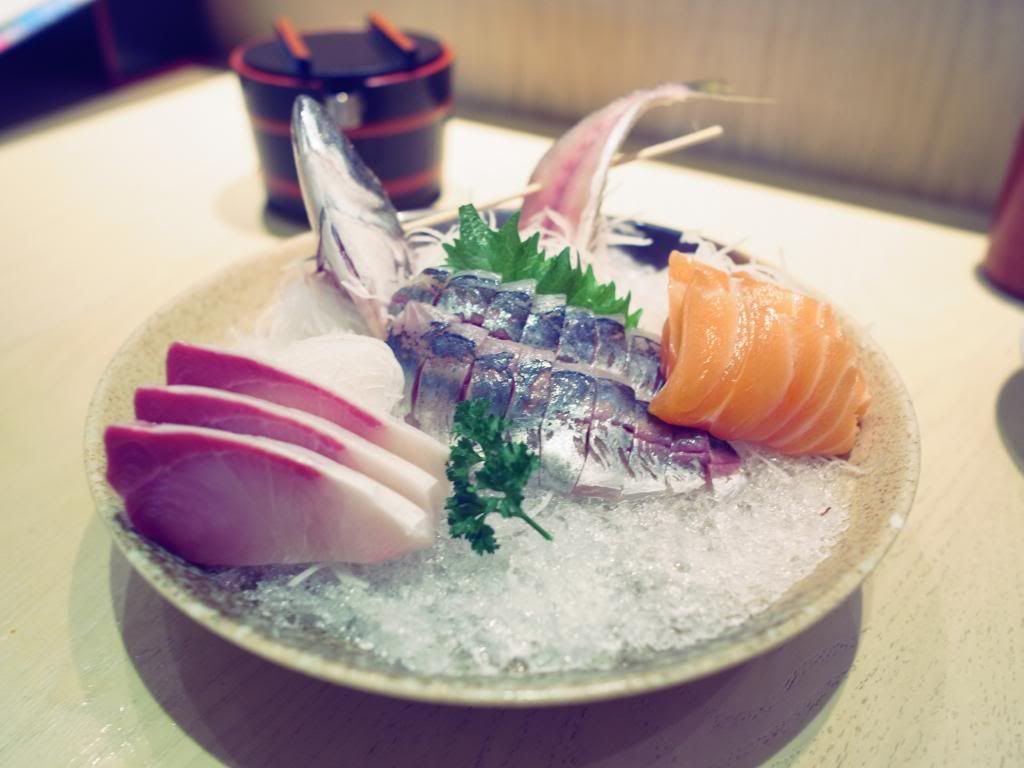 Sashimi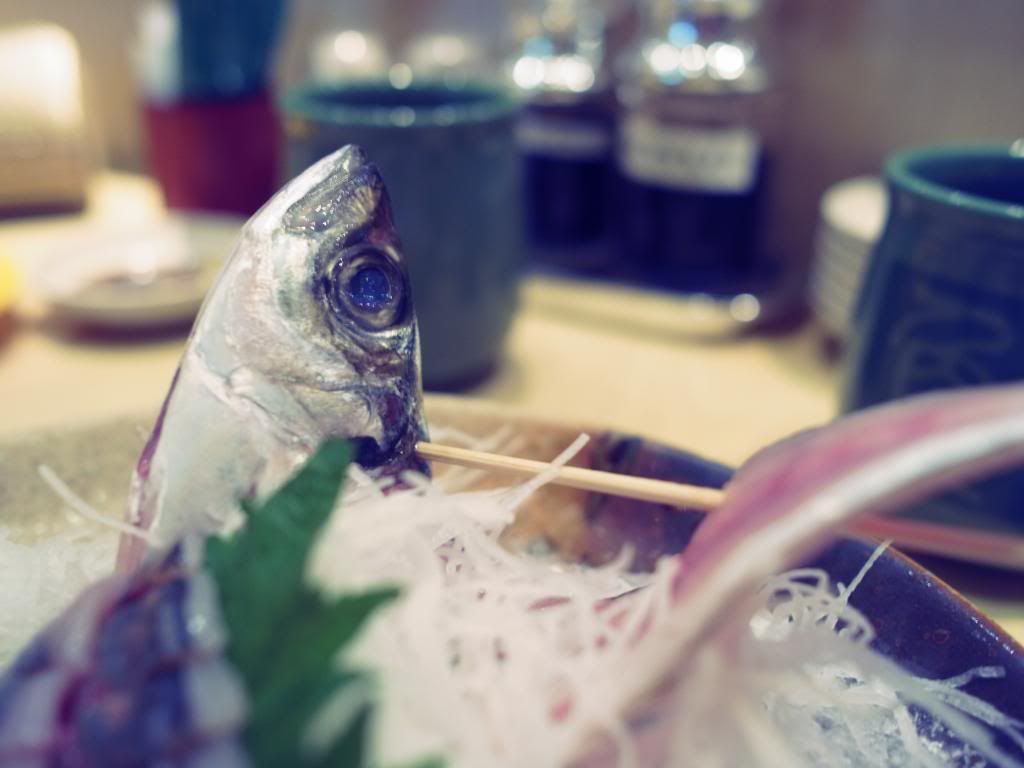 I told Hannah that the best way to check if the fish was fresh, was to see its eyes. If it's white and clouded over, YOU BE EATIN' UNFRESH FISH. But this fish had eyes so clear, I was quite worried it might start wiggling on the plate O_O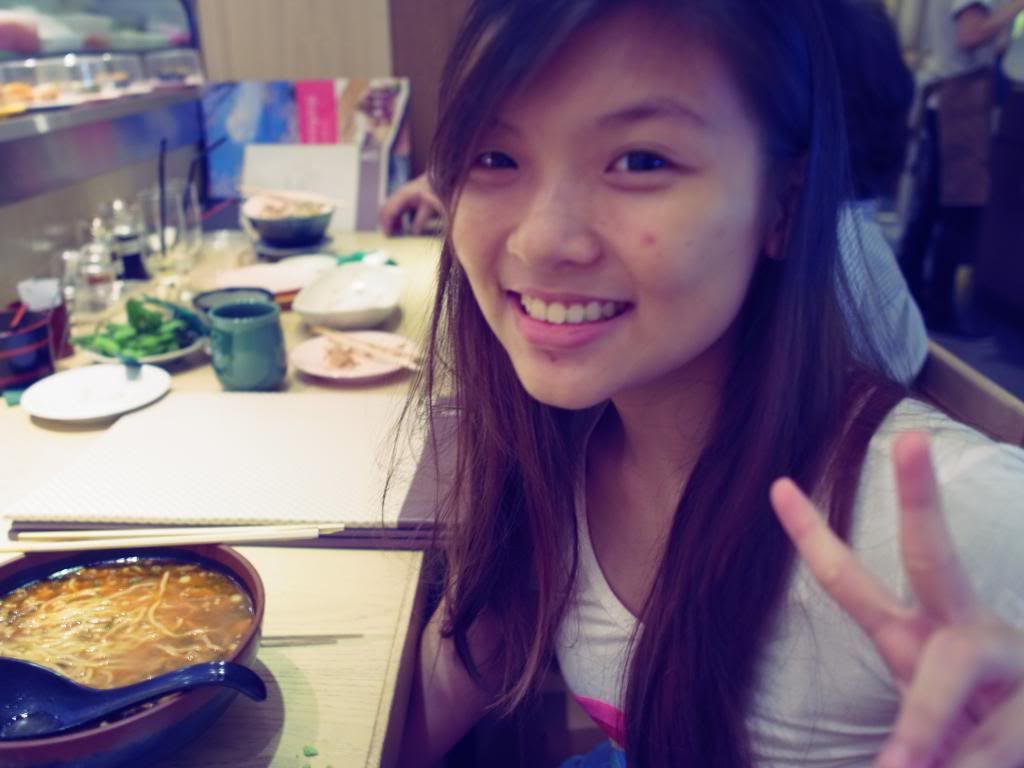 Me with my not-that-spectacular spicy ramen :(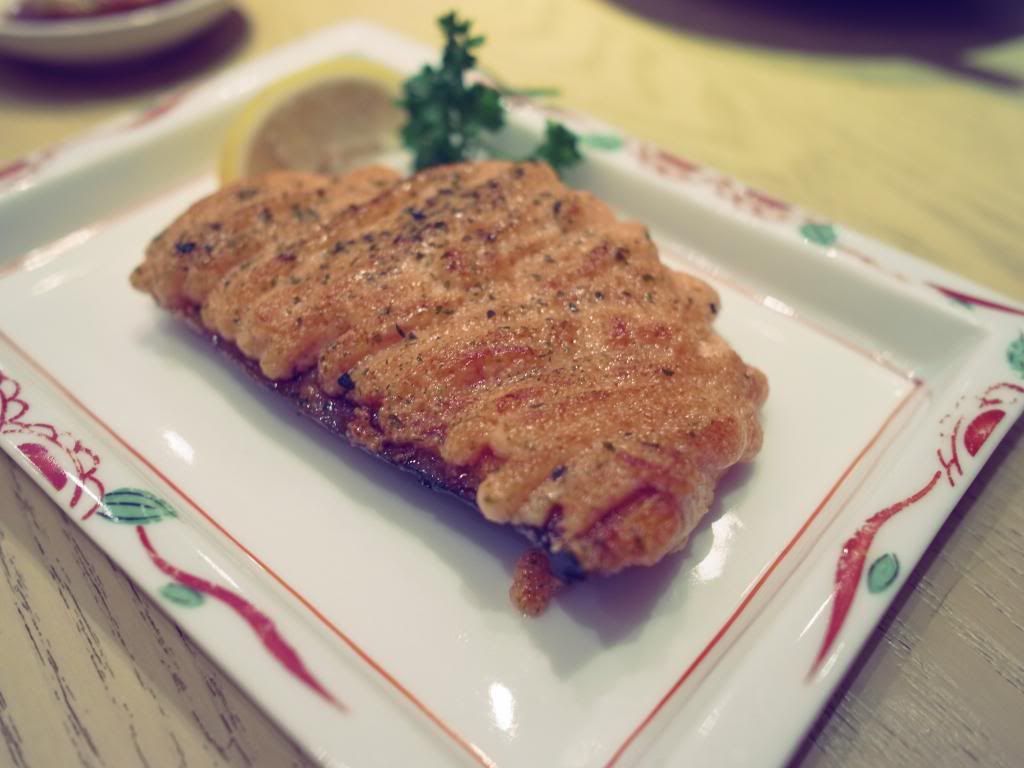 SALMON MENTAIYAKI
I'm a convert. Hahaha!

Was in my happy rainbow tee that day :)


AND FINALLY.
Exams ended!!! PF1103 was a terrible paper, and I didn't finish my SSB2216 essays :(
So our celebratory day was haunted with a slight sombre brooding in the air
(the sadness in the air was almost tangible haha)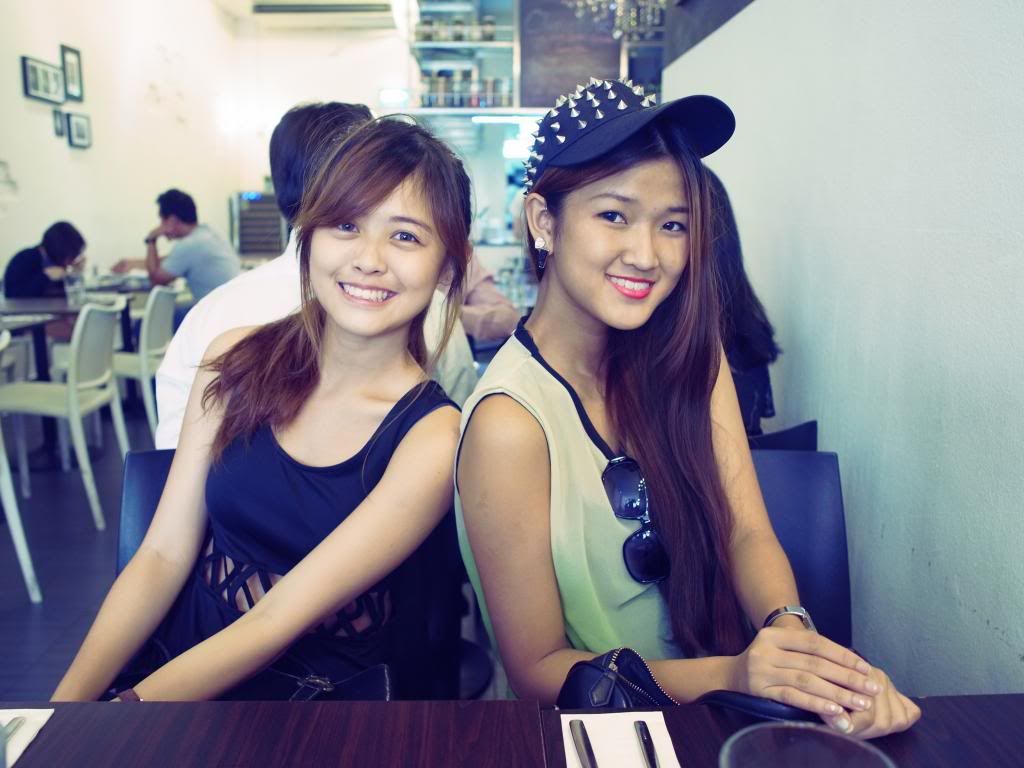 Headed to Saveur at Bugis as per Elizabeth's recommendation.
The food was cheap, though in small portions, but definitely delicious!! :D
Here's Elizabeth and Ashley :D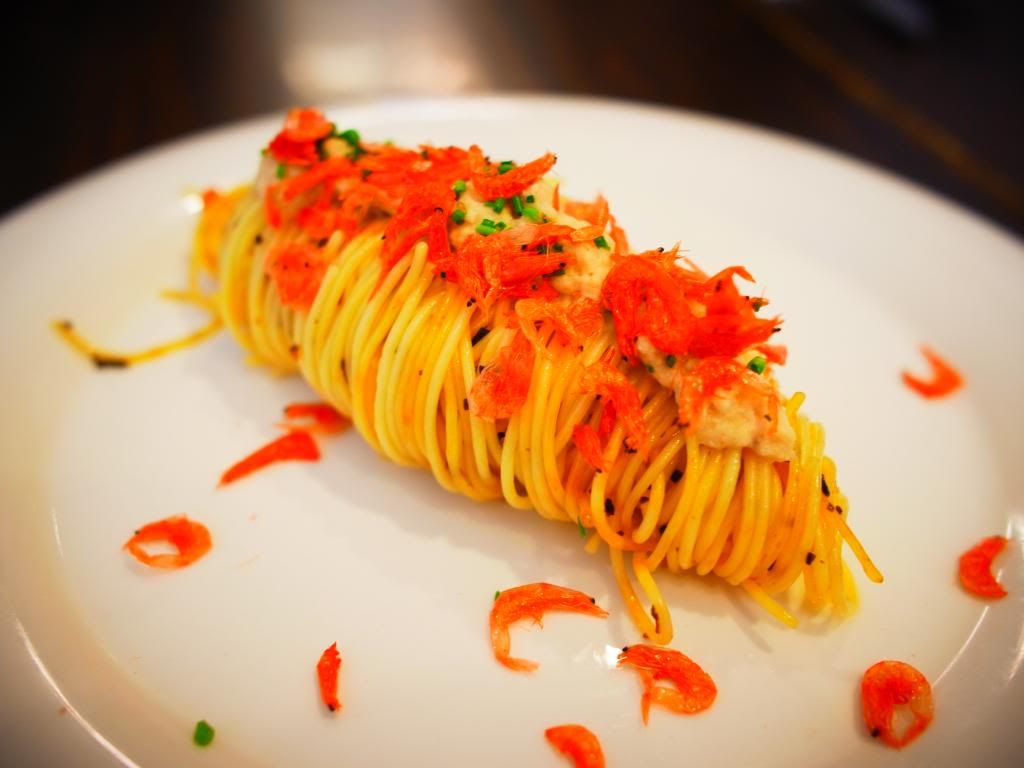 Angel Hair Pasta sprinkled with shrimps. You could see the eyes on the shrimps!! It was kinda gross, but kinda cute at the same time haha.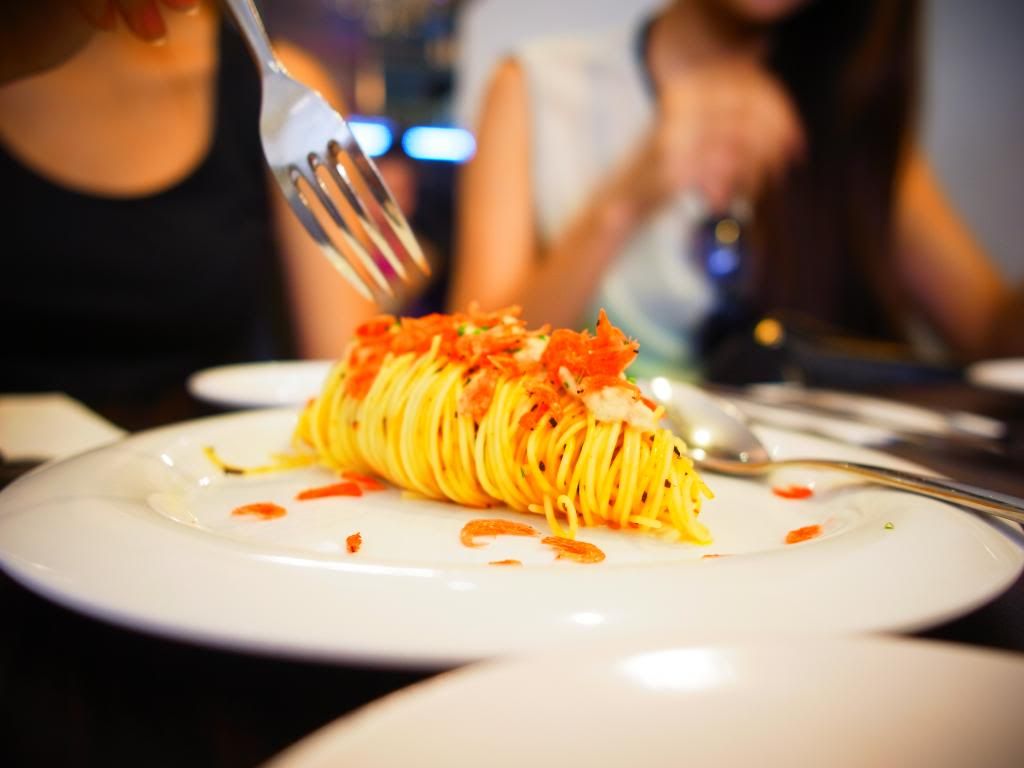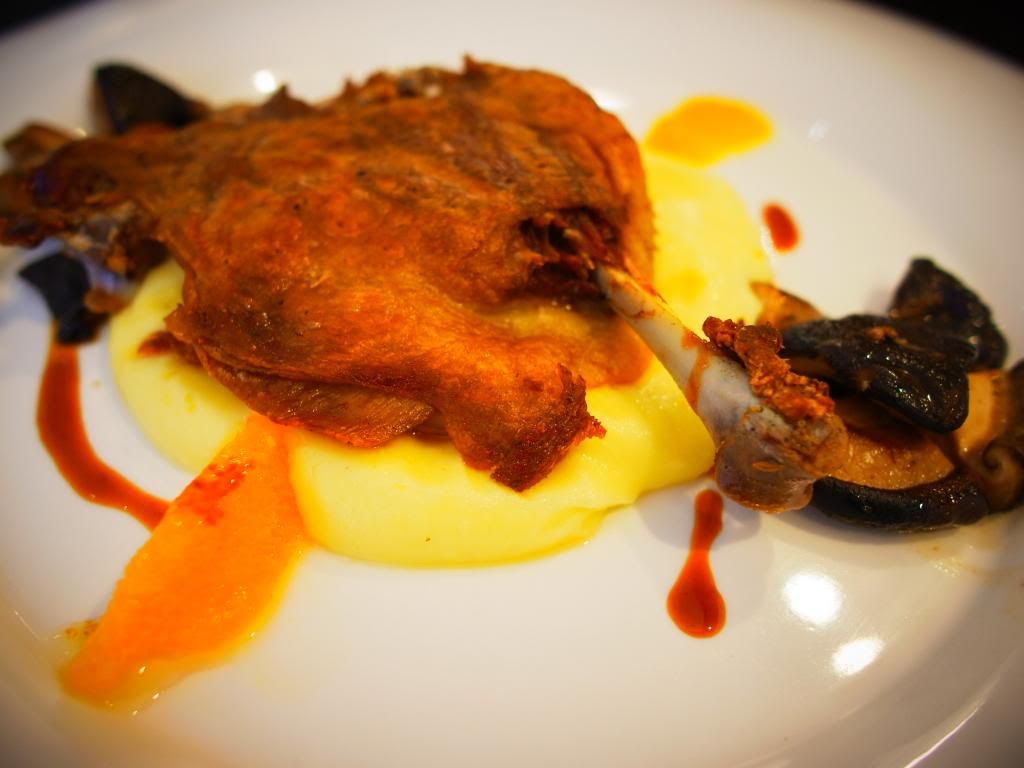 Duck Confit.
TO DIE FOR.
Oh, and the mash - heavenly

MY FAVOURITE KIND OF DESSERT.
Panna Cotta!!! Not a fan of the nuts, but panna cotta was sooooo good *licks fingers*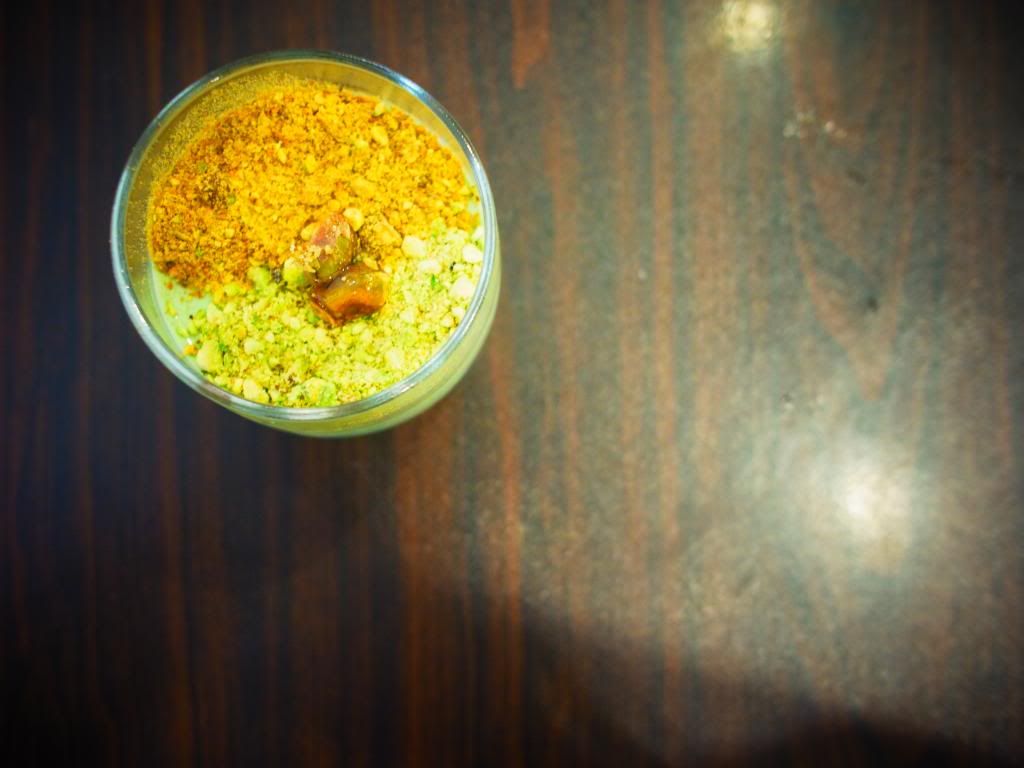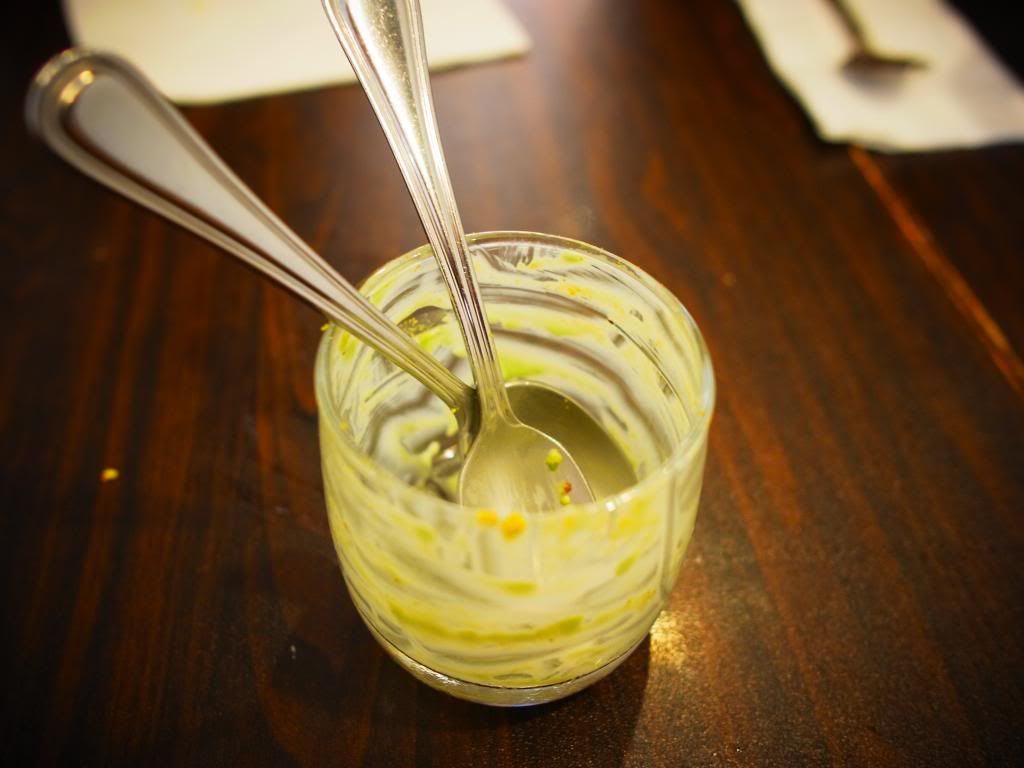 Don't think it was enough. Haha!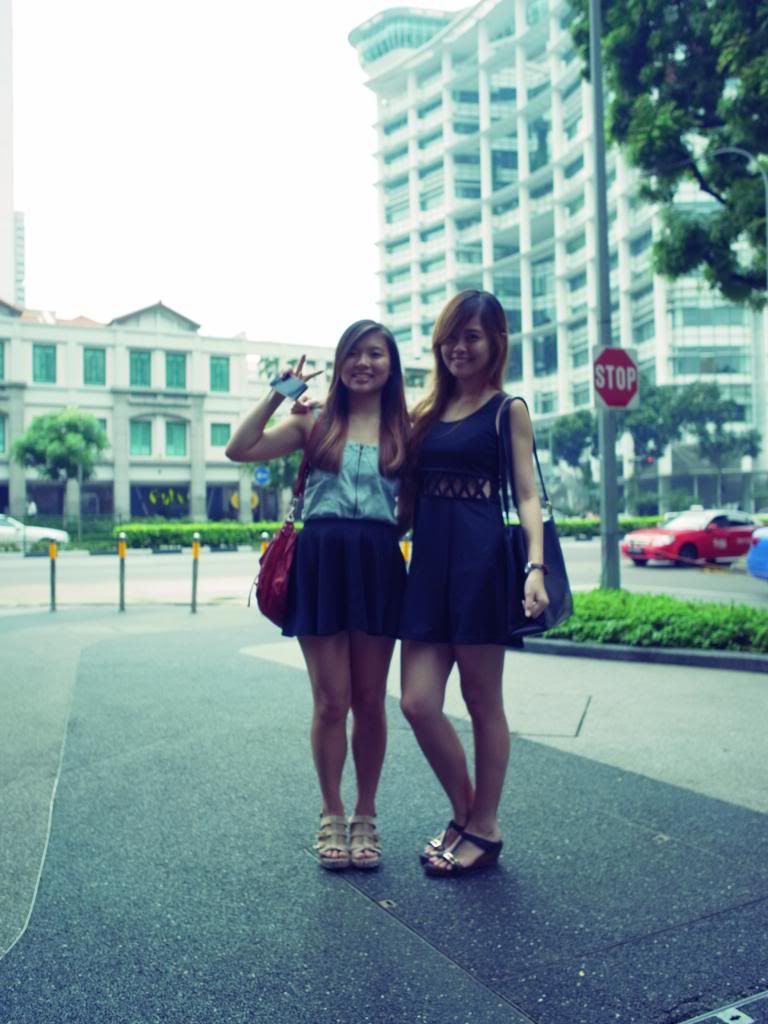 Walked around Bugis after that... more specifically, to Bugis Street to get dem clothes!!! :D
Elizabeth and I :D
I'm so short :/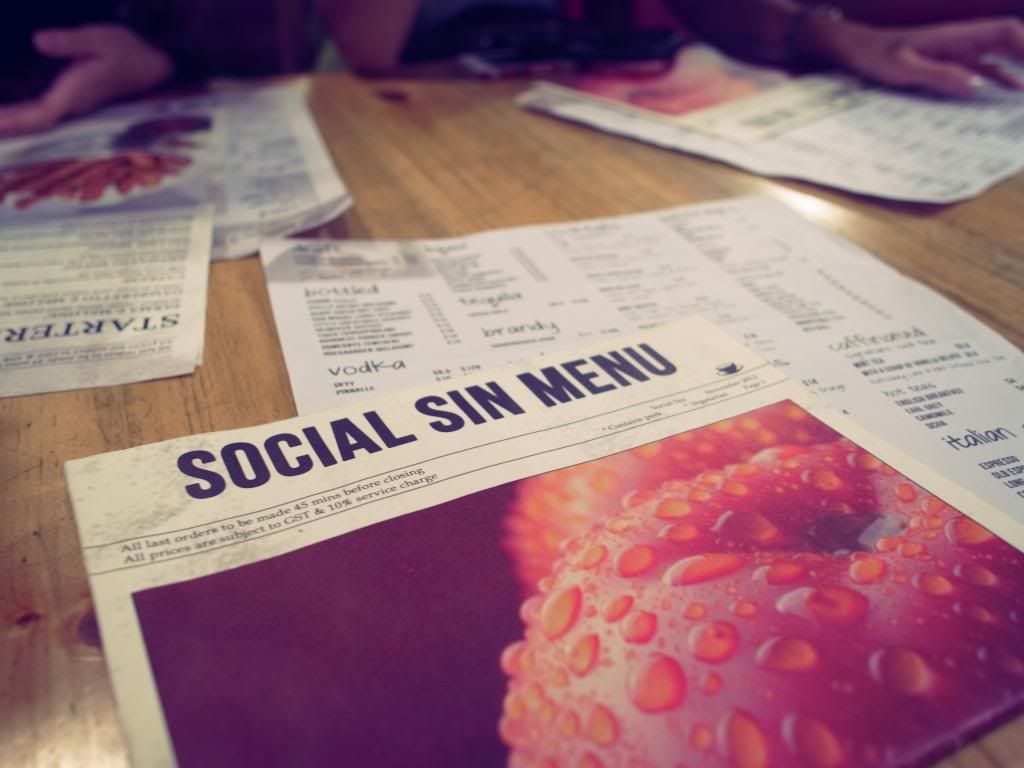 Dinner at Social Sin. Food was not too bad, but the service could seriously be improved. They came with an attitude. MOF needs to do something before their customer base vanishes, because I'm pretty certain I'd avoid that place if I could, no matter how good the food was. Oh well.
On to the rest of dinner! :)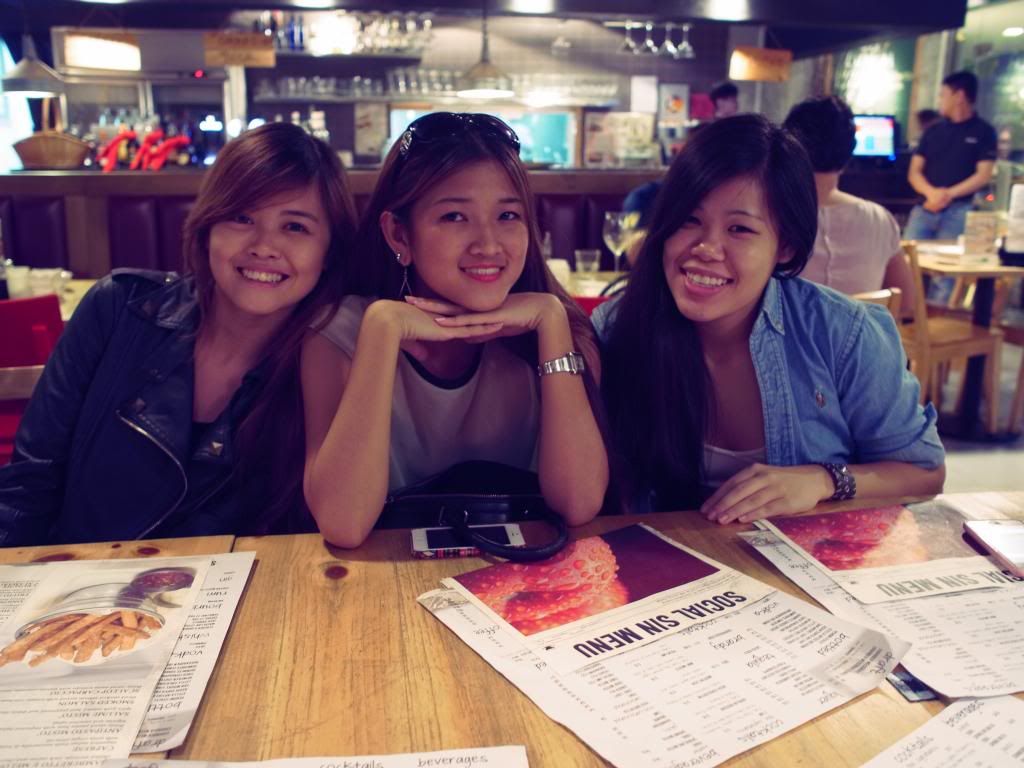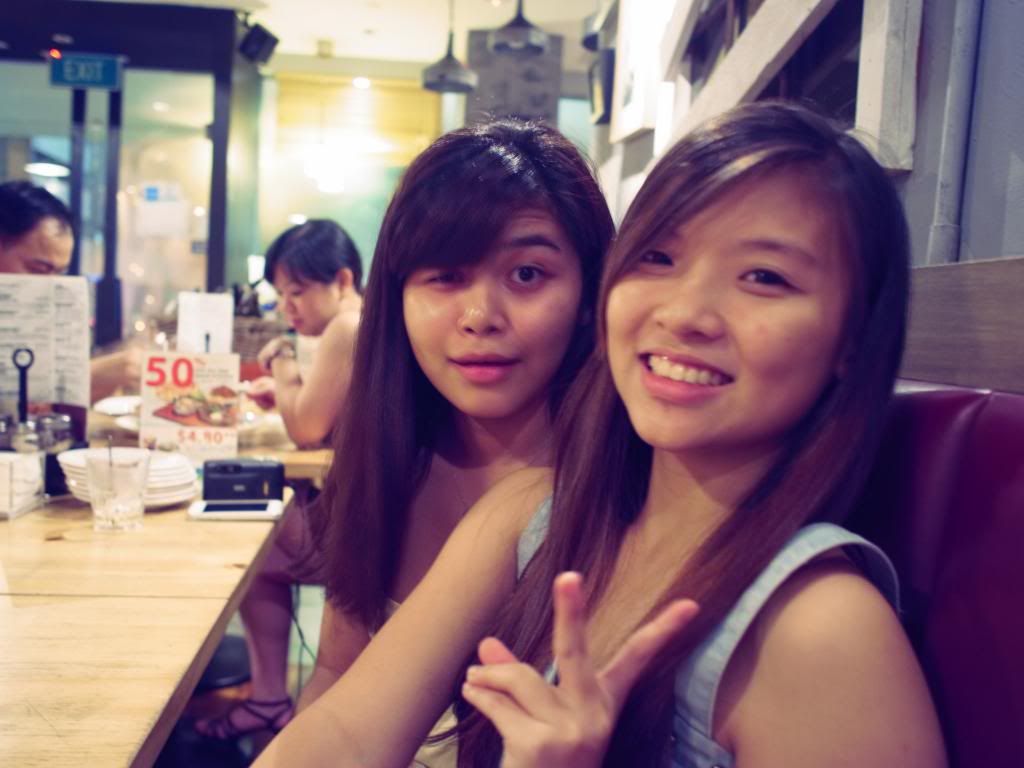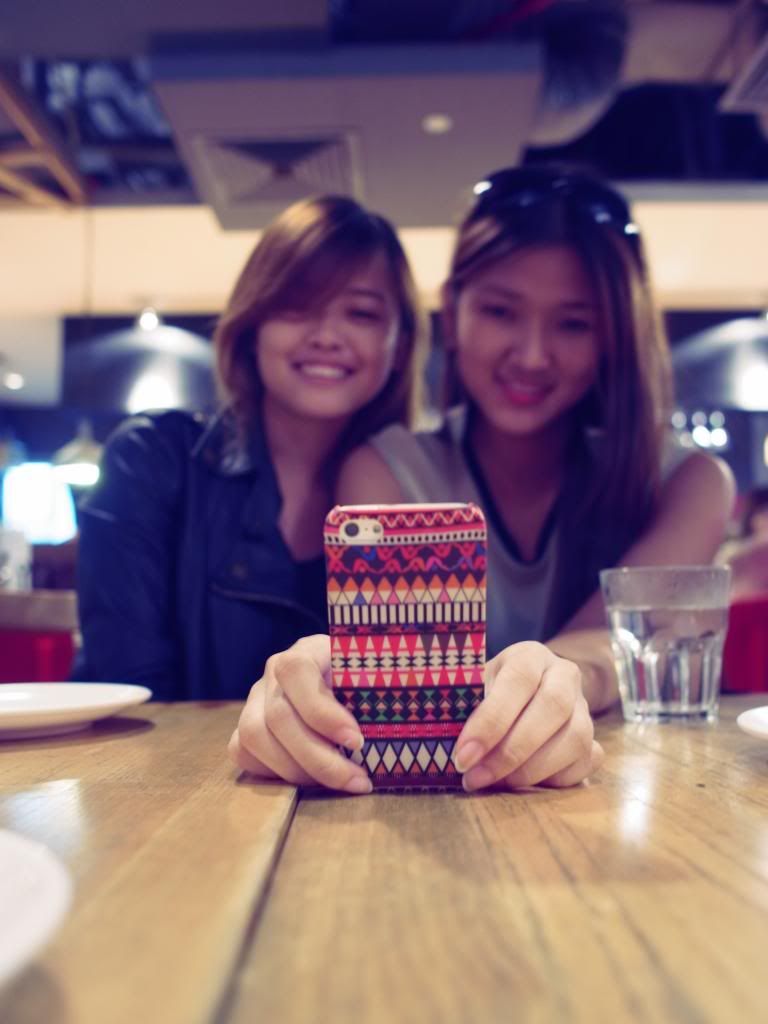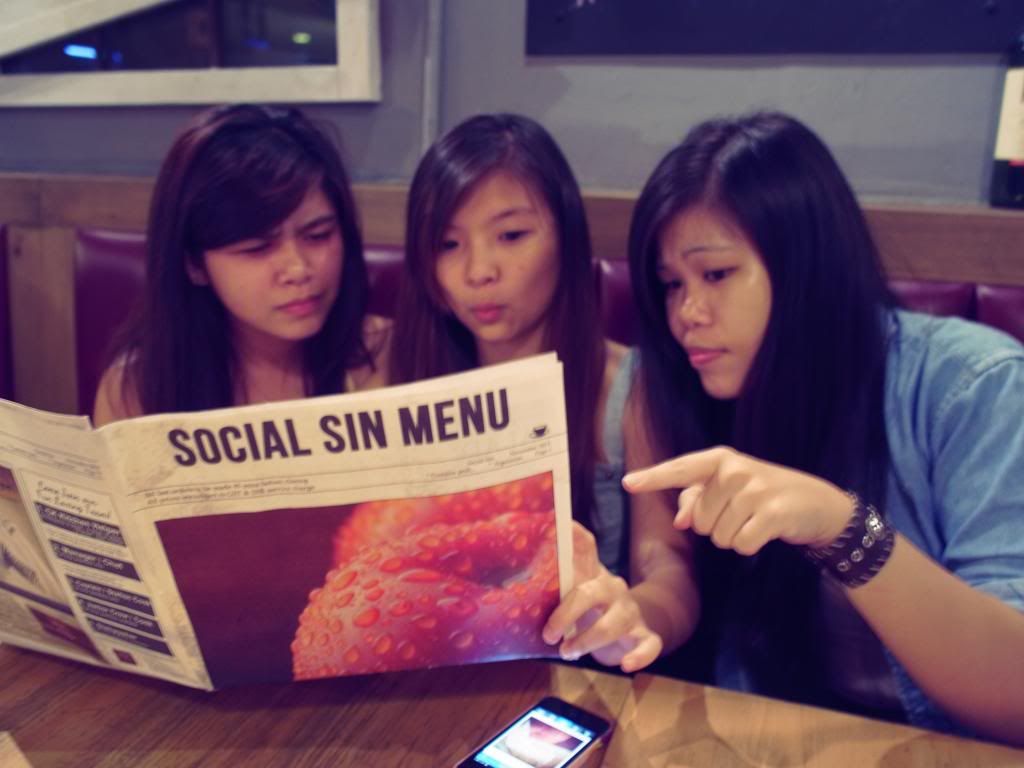 Totally posing for the camera haha!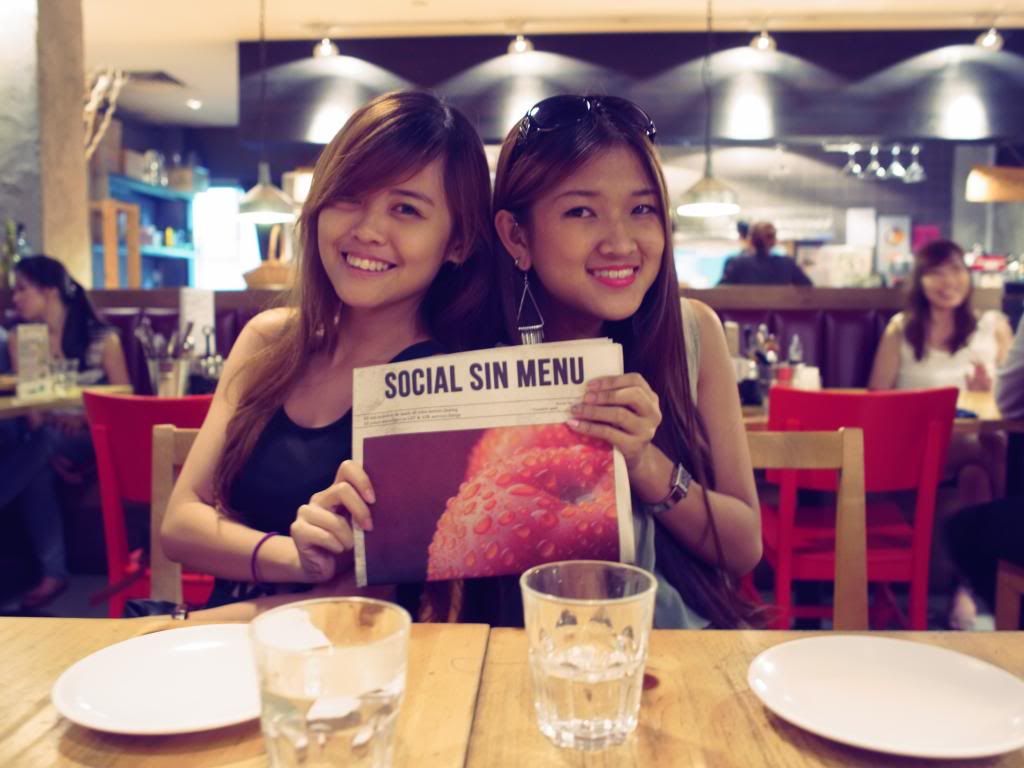 This was actually quite hilarious, Ashley was telling us how some models will keep their eyes closed, and just before the camera snaps, they open their eyes - this gives them bigger and more spirited eyes.
And so, we made Eliz and Ashley try, and it was soooo funny!! We were laughing madly at them while they kept their eyes closed haha!
Product is the above picture! Any difference? :D
And then, the FOOD arrived! :)
Rocket Salad with vinaigrette dressing. So bitter.
Soup of the Day. Was pretty good!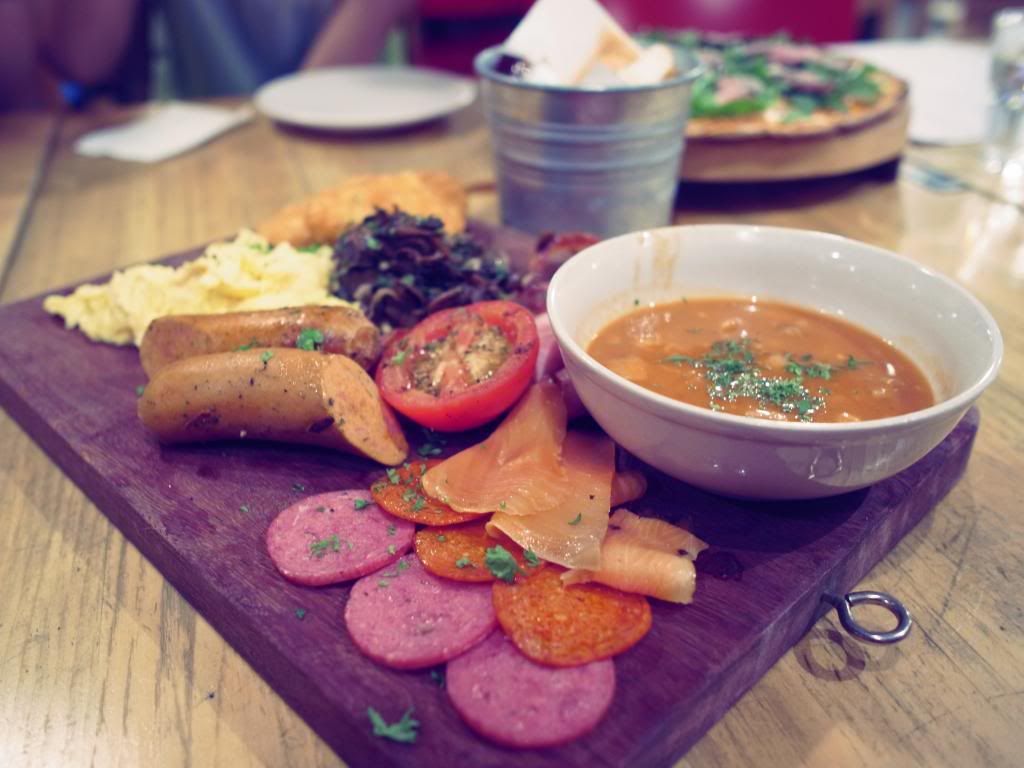 Full Works Breakfast Platter.
This was by far the best we had.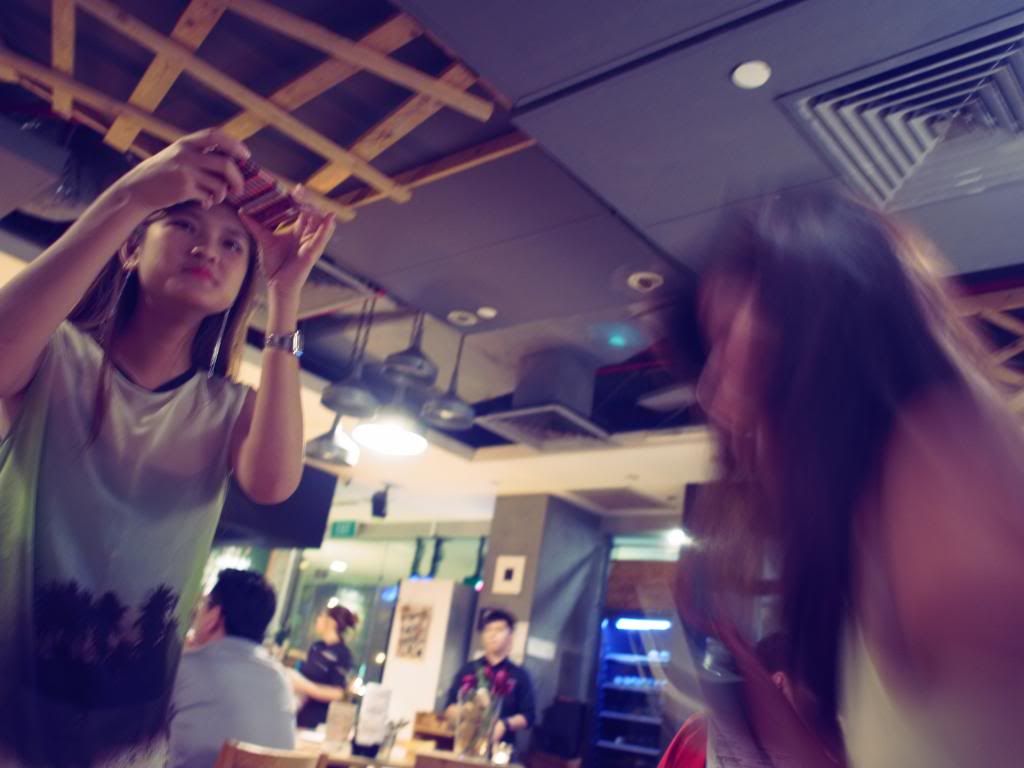 Let the Instagramfest begin!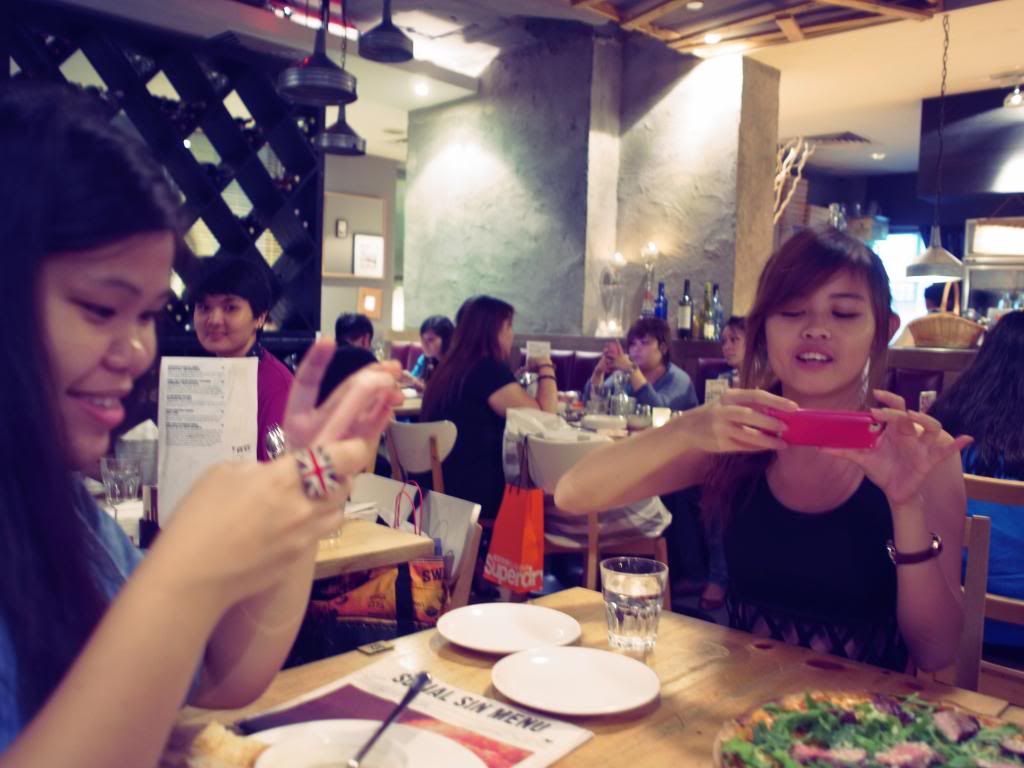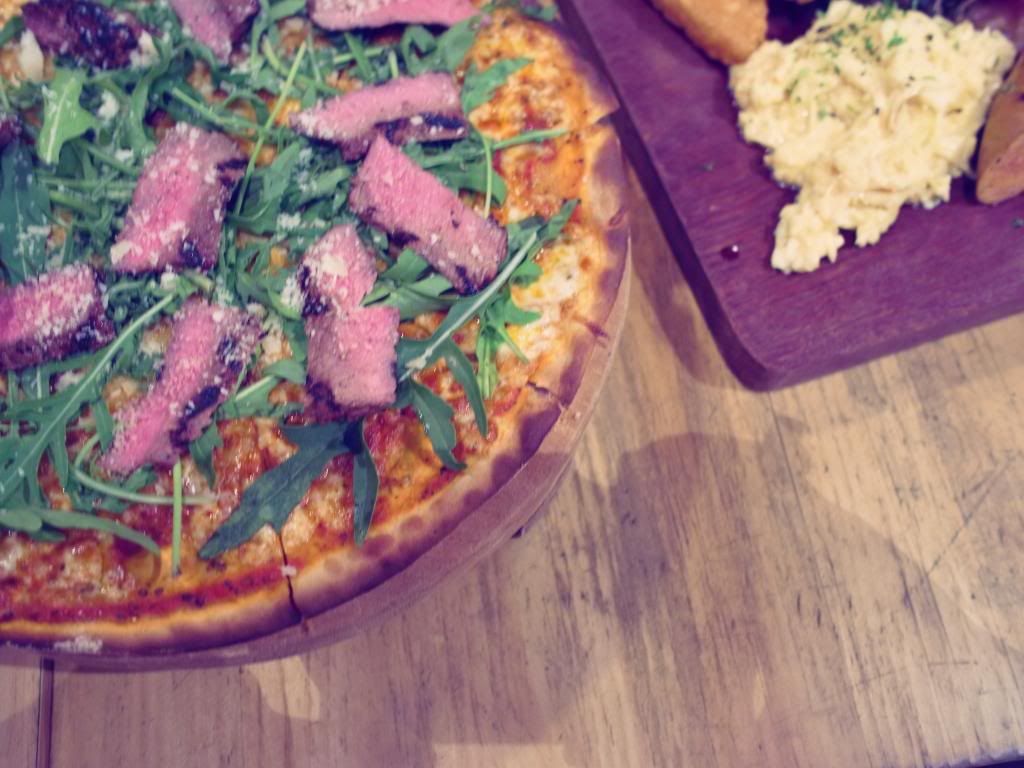 Pizzas came! :D

Beef pizza was mehhh. Don't give it a go, guys.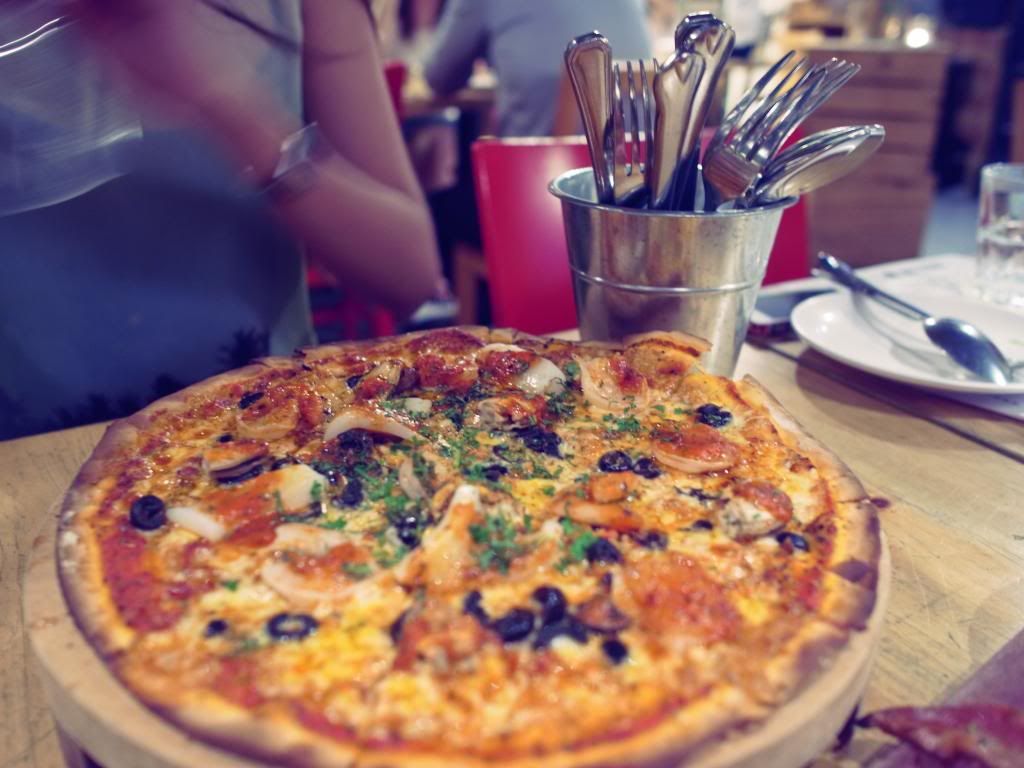 Seafood - still ok.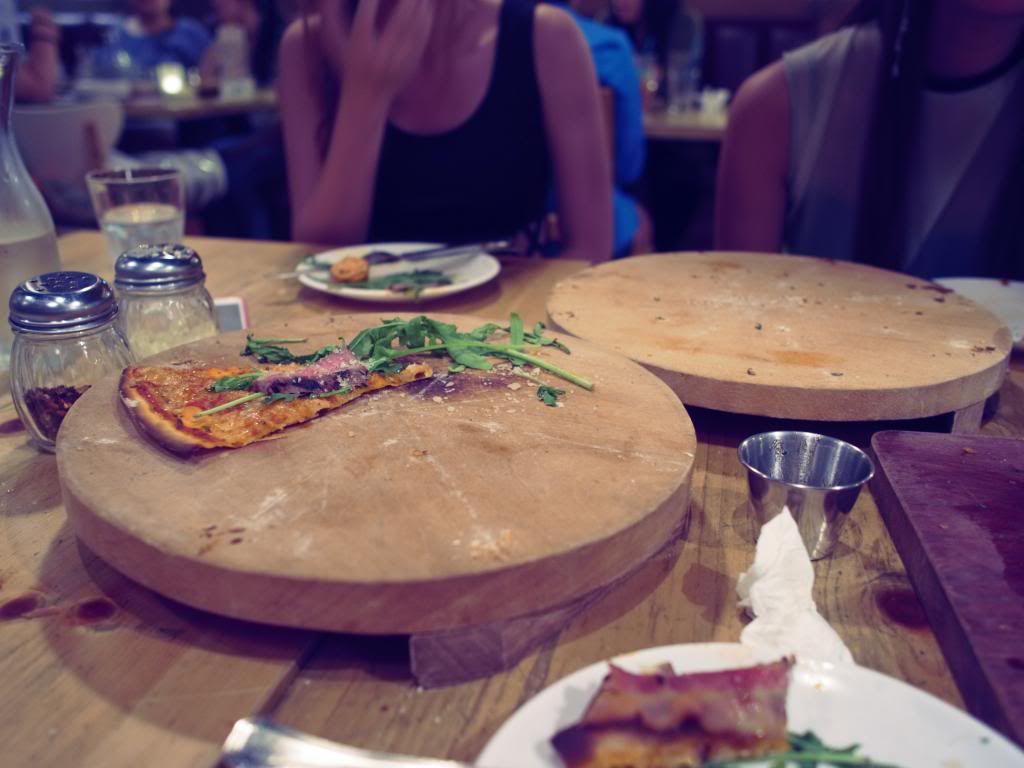 And pretty soon, most of it was gone~
(Except the beef pizza. We tried.)
Hello Kai Ling!

Hannah Banana x Cherry Belly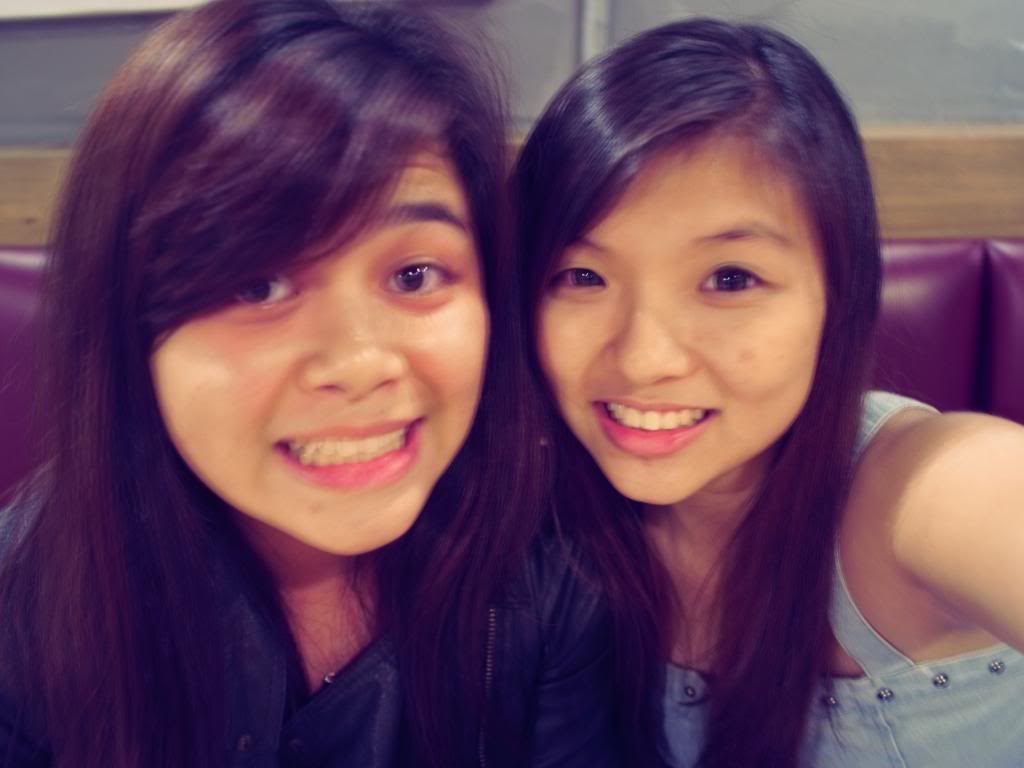 Hannah Banana x Cherry Belly 2

And we moved on for
Dessert at Tom's Palette!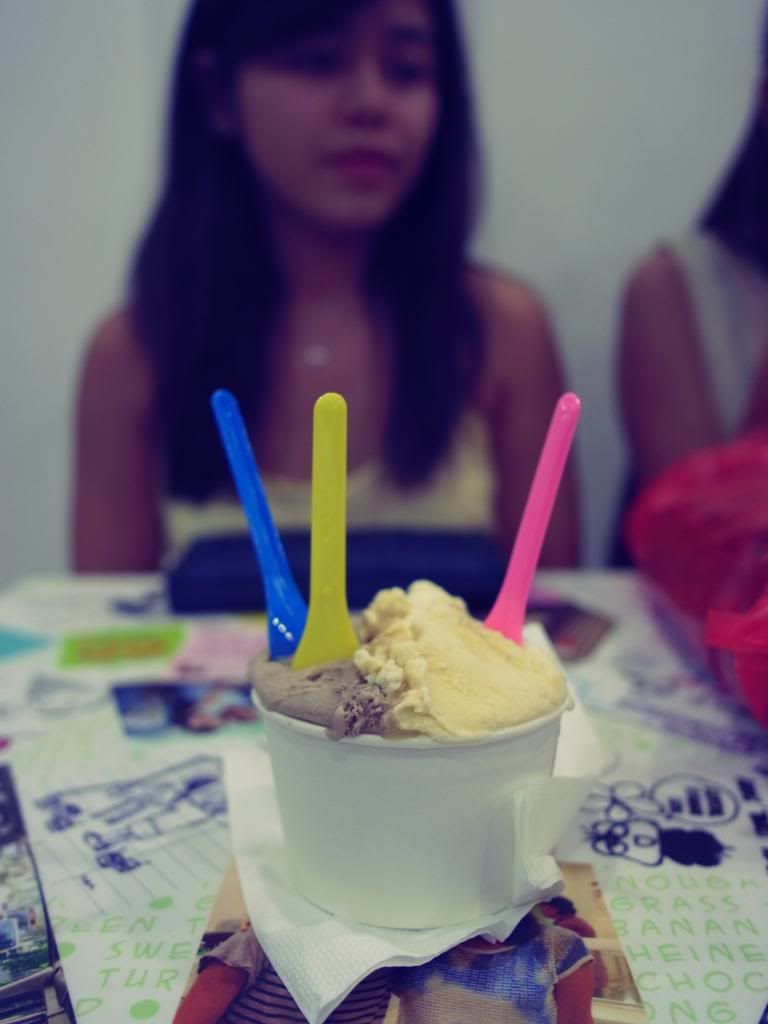 Handmade Ice Cream, it was really good!!
The staff were super friendly and seemed genuinely happy when we wanted to try their ice cream :)
Not like those super niao ice cream parlors... (shall not name any).
We had Salted Caramel Cheesecake x Granny's Favourite (chocolate malt) and that $4+ was worth every happy scoop! :D
And that was a yummy end to a happy day with my D3 girls :)
Then, Thursday night rolled by,
and I had to move out before my teamNUS Summit camp on Friday...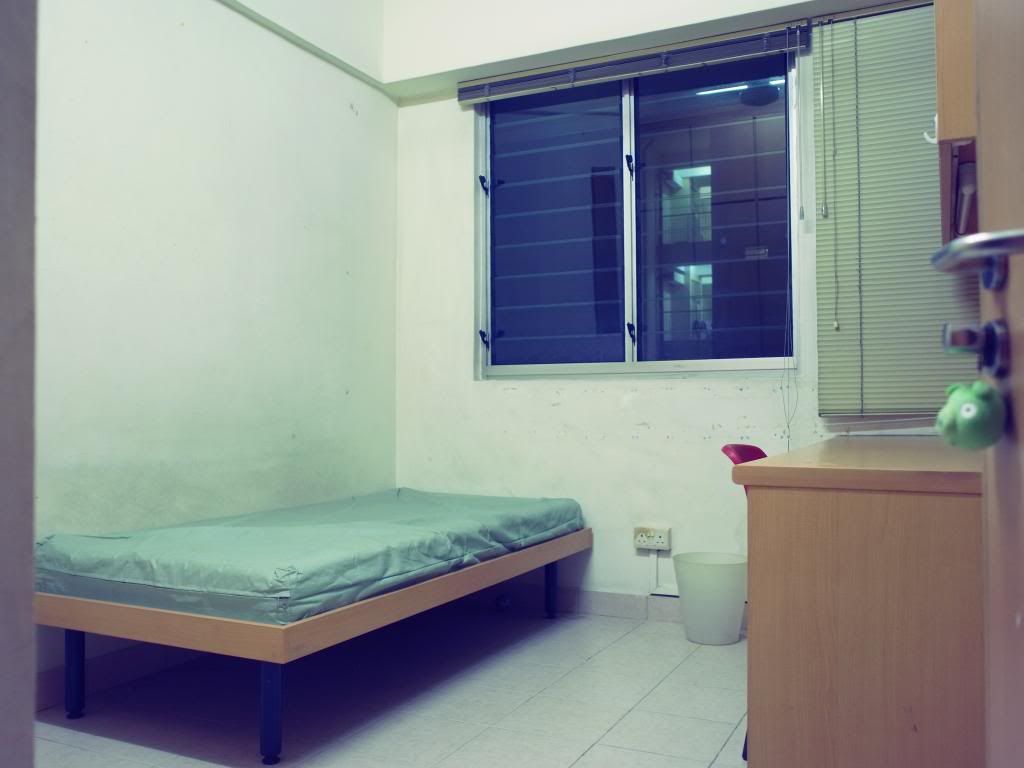 Goodbye, D310
You've been a good room :)
A

nd that sums up the last week of my freshman year in NUS! :D Crammed full with night after night of studying, memorizing and random bouts of depression and angst (you can check my twitter for more angsty news during exam week hahaha).
I'm currently on my Summer break, and this is really anything but a break o_o
Came back from teamNUS Summit on Monday night (Tuesday midnight, to put it more precisely), had a meeting with my cheer coaches yesterday night, and my training resumes today. On top of cheerleading, I have two camps to plan - Exposure and Hall Orientation. Oh dear.
HOW, CHERYL?
HOW DO YOU ALWAYS MANAGE TO MAKE YOURSELF SO BUSY???
If I could shoot myself, I would.
But oh well, a promise is a promise, so I'll have to busy myself with stuff I guess. My poor family is going to see so little of me despite it being the holidays, as well as my other friends and CJ :( :( :(
I really have to juggle my time well this holidays, no nonsense from you, Cheryl!!! *last warning*
Ok, time to go pack my shoes before training begins! :)